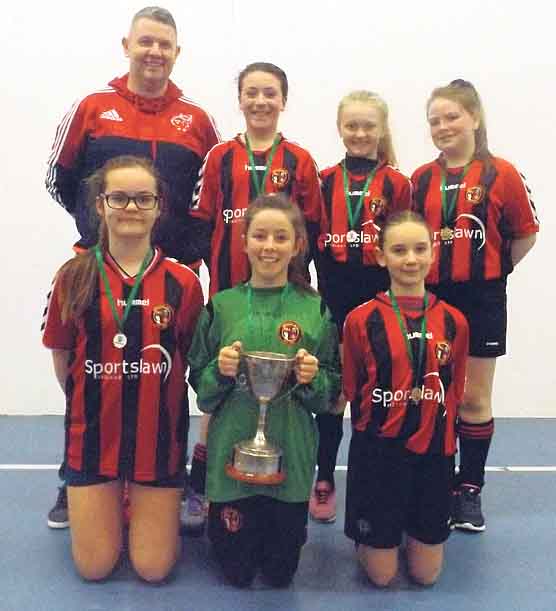 Limerick Community Games' new season got off to a great start last weekend with the U13 and U15 County Futsal competitions being held for both boys and girls in The Factory, Galvone. Many thanks to Billy Phillips who co-ordinated the games and to referees and team mentors.
Friday evening saw teams from Caherdavin, Askeaton and Kilteely Dromkeen Garrydoolis play in the U15 Girls' competition. Gold medals went to the girls from Askeaton while runners-up were Caherdavin with the KDG girls being presented with the bronze medals.
On Saturday afternoon it was the turn of the U13 Boys' teams with teams from Askeaton, KDG and Caherdavin. Following some very exciting games the boys on the Caherdavin A team were gold medallists while those on the Caherdavin B team received silver with KDG and Askeaton finishing in 3rd and 4th places.
On Sunday morning the U13 girls' teams were in action and Askeaton were again gold medal winners in this category with the girls from Bruff Grange Meanus picking up the silver and the Monaleen girls receiving bronze and Caherdavin 4th place medals.
On Sunday afternoon the U15 boys' teams from Caherdavin, KDG, BGM and OLL played with Caherdavin A winning gold, BGM silver, Askeaton bronze and OLL the 4th place medals
Well done to all teams who participated and good luck to those who will go forward to represent Limerick at the Munster finals in the New Year.