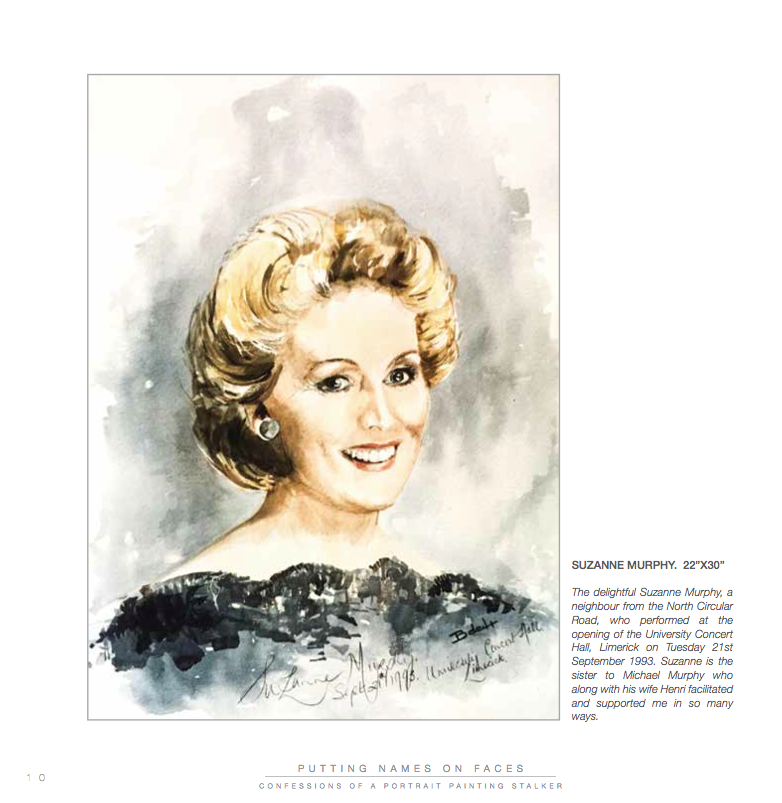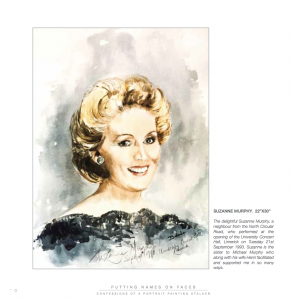 I THOUGHT about heading up this piece as 'Portrait of a Lady' as Barbara Hartigan's book of signed celebrity faces is as much biography and a diary of our times.
But no, let's run with the 'true confessions' line as, by gum, Barbara sure is an effective stalker as well as artist. There are stories to tell.
'Putting Names on Faces – Confessions of a Portrait Painting Stalker' launched a week ago and crowds turned out for the Castleconnell woman and her book of good things. Hardly a solo project – her children brought it together and journalist Dermot Walsh ghosted text – it all began 35 years ago.
'Putting Names on Faces' is a lifetime in print that depicts world favourites Barbara met along the way or prowled after until they signed her painted portrait of them in approval. Or not; there were rejection slips.
She admits cheerfully to lots of standing in foyers and buying tickets to a show the  famed subject was giving, as well as letters to America and so on. Jack Charlton, Suzanne Murphy, Mother Theresa, Bill Clinton, Joanna Lumley, Roger Whittaker rate within the 190 pages and any amount of Irish household names feature.
Hartigan either painted them from a photograph she found or got them to send her on a favourite of theirs to inspire the artistry.
"It has been a real rollercoaster, how to get those signatures. Sometimes if there was a particular photographer I knew if someone [famous] was coming to Adare to play golf or sing at the Point Depot, I'd get a ticket and stand around the foyer or approach back stage."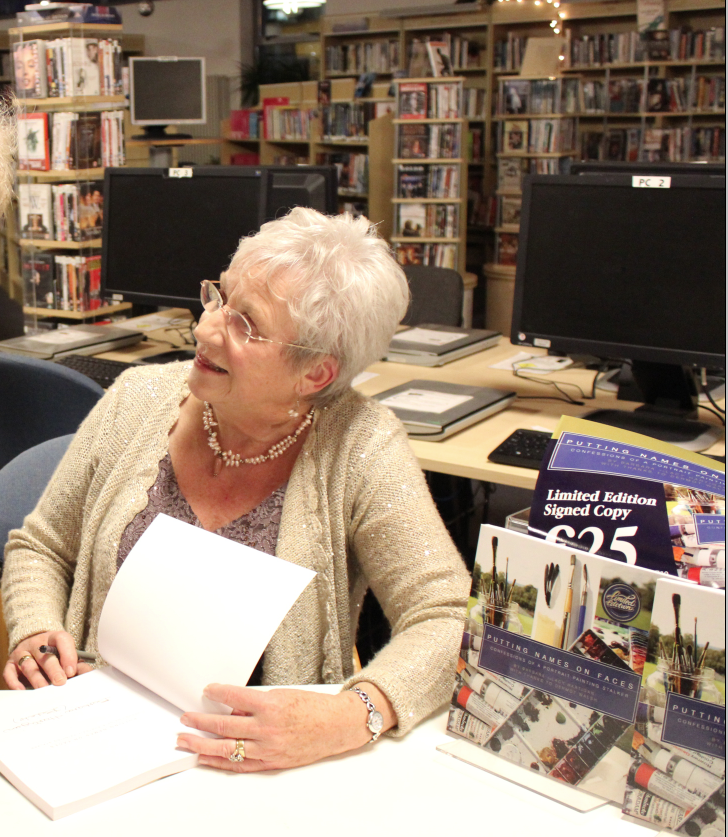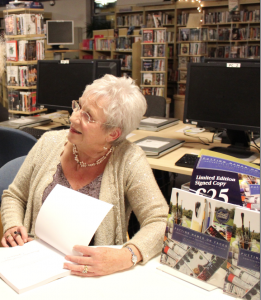 She tells a good one about mime artist Marcel Marceau who was performing in Bord Ghais Theatre. Approaching his people to ask would he look at her collection of portraits and sign his if he liked it, she was told "Mr Marceau sees nobody".
Not done, Barbara burst into tears … and got her wish. "He gave it back to me with pictures drawn all over it. It was lovely".
Putting the book together was halted by the original printer's recession and sadly, the recurrence of Dermot Walsh's cancer …which ultimately went into remission.
For her 70th birthday in April, children Shane, Tara and Erin Hartigan put their heads together weeks in advance to share their impressive skillset and produce the goods to top standard.
What a gift, and what testimony to creativity and perseverance all around. Available on Amazon.