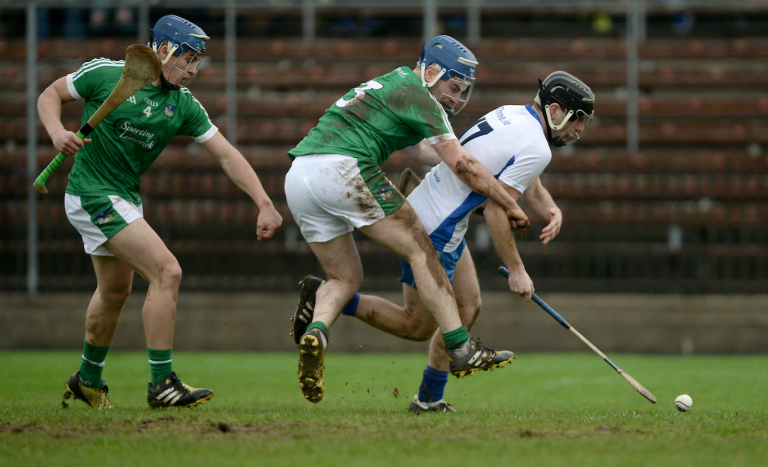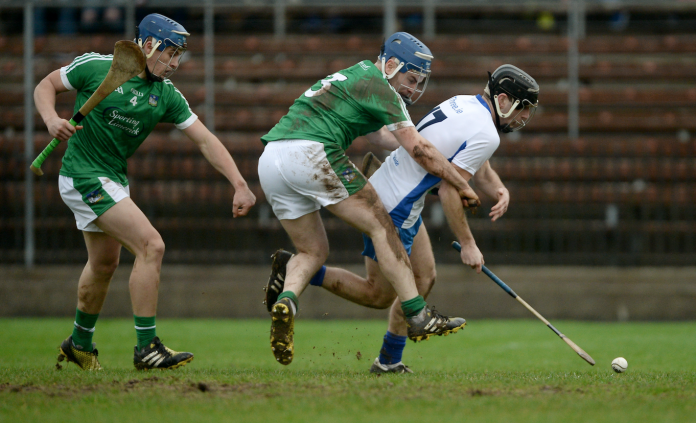 PICTURES from Limerick's 0-24 to 0-14 win over Waterford in the Munster Senior Hurling league this afternoon in Fraher Field. The game was the first in charge for Limerick's new manager John Kiely. For more on this game, check out this Thursday's Limerick Post Newspaper.
SCORERS: Limerick: John Fitzgibbon 0-8 (6frees), Alan Dempsey 0-7, Seanie Tobin 0-3, Gearoid Hegarty and Diarmaid Byrnes (2frees) 0-2 each, Declan Hannon and Kyle Hayes 0-1 each. Waterford: Billy Nolan 0-6 (3frees), DJ Foran 1-1, Martin O'Neill 0-2, Mark O'Brien, Mikey Kearney, Gavin O'Brien, Stephen Roche and Colm Roche 0-1 each.
LIMERICK: Nickie Quaid; Seanie O'Brien, Richie McCarthy, Mike Casey; Diarmaid Byrnes, Seamus Hickey, Declan Hannon; John Fitzgibbon, Gavin O'Mahony; Gearoid Hegarty, Alan Dempsey, David Dempsey; Seanie Tobin, Tom Morrissey, Graeme Mulcahy. Subs: Kyle Hayes for David Dempsey (h-t), Colin Ryan for Tom Morrissey (43mins), Pat Ryan for Gavin O'Mahony (49mins), Aaron Gillane for Seanie Tobin (54mins), Richie English for Richie McCarthy (65mins).
WATERFORD: Ian O'Regan; Ian Kenny, Shane McNulty, Darragh Lyons; Shane Roche, MJ Sutton, Conor Prunty; Mark O'Brien, Stephen Roche; Billy Nolan, Stephen Bennnett, Martin O'Neill; Gavin O'Brien, DJ Foran, Mikey Kearney. Subs: Colm Roche for Gavin O'Brien (h-t), Andy Molumby for Stephen Roche (h-t), Killian Fitzgerald for Stephen Bennett (h-t), Billy O'Keeffe for Mikey Kearney (h-t), Callum Lyons for Conor Prunty (47mins).
REFEREE: Johnny Ryan (Tipperary).