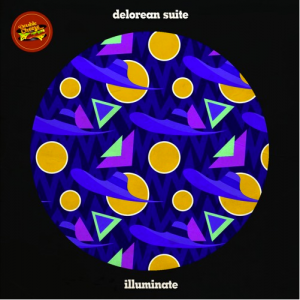 LIMERICK House producers DeLorean Suite have new music dropping on Italian label Double Cheese.
The Limerick combo are in esteemed dance music company, the label is host to music from DJ Spen, Opolopo and Kerri Chandler, to name a few.
Sign up for the weekly Limerick Post newsletter
The track is 'Illuminate' penned by Tony Roche, Graham Conway and Jenny McMahon with vocals written and performed by Jenny McMahon. Illuminate comes with three mixes. The original mix is described by the label as a "smart deep soulful house production."
German producer Sudad G takes the original track up a few notches making it hot and pumping for the dancefloor while keeping those DeLorean Suite west coast dream-like vibes intact.
Thailand based Q Narongwate has a deeper vision of the track made for dancing under a full moon until dawn.
Illuminate is picking up radio plays on London soul and dance station Mi-Soul. Out this Friday 18 on Double Cheese.