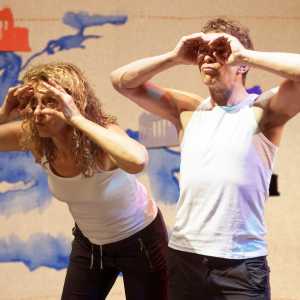 A FORTNIGHT ago, Arts page brought news of the city's latest arts festival, Limerick Fringe Festival which is set for the end of March.
Now Belltable, former home of the defunct FringeFest, is supporting it by way of the Belltable:Connect Award for the festival's winning show.
Bear in mind that Limerick Fringe will present 34 acts over the three days of March 30 to April 2.
What this inaugural award will confer is the subsequent opportunity to make a new show through the offer of a week's use of rehearsal space, two-day get in and a three-day run in Belltable, within 18 months following Limerick Fringe. And, "The winning production will receive a guarantee of €3,000 for the Belltable run."
Actually, the value of all the above plus technical and marketing back up equates to €6,650. This is unheard-of luck for the performing arts here, having long departed City of Culture status and coffers.
What the Belltable want from this award taker is (well, obvs) a firm contract to present the production first at O'Connell Street. Furthermore, the production is to be "at the very best standard the team is capable of in terms of design, direction, acting and producing". See www.limerickfringefestival.com