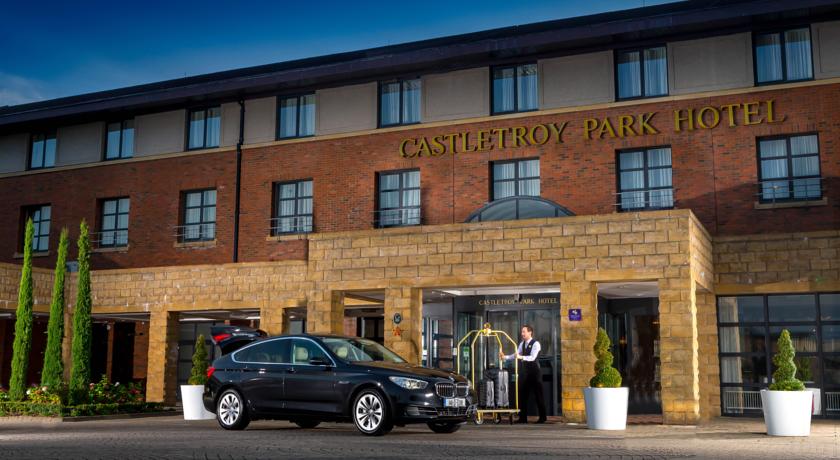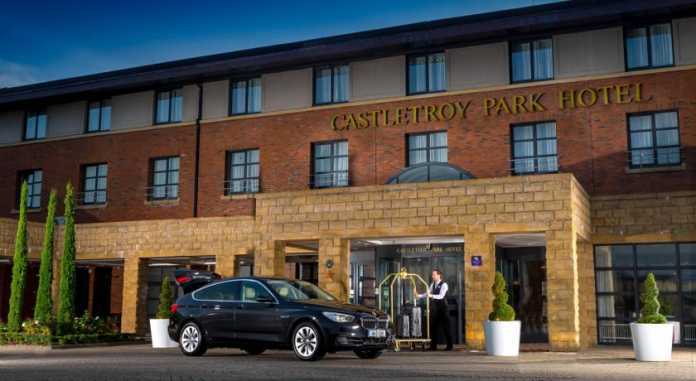 HOTELIER and fast food supremo Pat McDonagh has committed to investing €9 million in Limerick through a major expansion of the Castletroy Park Hotel; a significant upgrade of his three Supermac restaurants in the city and the addition of a fourth outlet in Ballysimon.
Speaking at a fundraising event for the University of Limerick GAA club on Monday, he said that over the next three years, his team be increasing the number of bedrooms at the Castletroy Park as well as renovating the hotel including its leisure centre and meeting rooms.
Mr McDonagh said that he was committing €9 million over the next three years across all his Limerick properties as well as adding a new restaurant to the Supermacs portfolio adjacent to the the Topaz filling station on the Ballysimon Road.
Construction work is scheduled to begin next month.
Originally built by philanthropist Chuck Feeney, the Castletroy Park Hotel was purchased by Mr McDonagh in 2012 for more than €3 million after previous owners fell into financial difficulty.
Since then, Mr McDonagh has developed the SO hotels brand and added to his property portfolio.
Commenting on the brand's success to date, Mr McDonagh said that surrounding himself with the right team and putting the right ingredients into his business has been key.
Before he embarked on developing his chain of fast food restaurants, Mr Mc Donagh worked as a teacher in his native Galway. When asked why he was leaving his "perfect pensionable teaching job", he replied that "there's more money in chips than algebra".
Admitting that he didn't know much about the hotel business when he purchased the Castletroy Park, Mr McDonagh said "I hired people who knew more about it than I did. I was asked to buy it, saw the potential and I knew the possibilities it had."
"Subject to planning permission, we are looking to add 30 new rooms and carry out the necessary refurbishments. Then we will work on our Limerick Supermacs restaurants", Mr McDonagh said as he renewed his "commitment to Limerick".