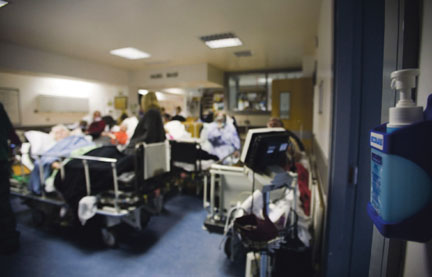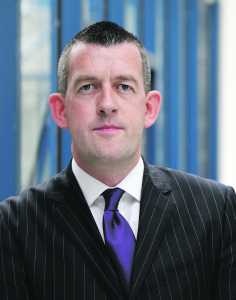 Sinn Féin TD Maurice Quinlivan has said it is unacceptable that patients are still suffering on trolleys in UL hospital, one of the biggest hospitals in the State.
"Through a Parliamentary Question to the Minister for Health, I have received the figure on the 'Full Capacity Protocol' and its usage in Limerick," said Deputy Quinlivan. "This is an escalation plan for the placing of additional beds on inpatient wards and in hospital halls. We see within the figures that this protocol was used in UL Hospital some 304 times in 2016 and every single day in January 2017.
"Full Capacity Protocol' (FCP) is supposed to be an emergency measure to deal with overcrowding. It is not supposed to used every day or to become the norm. It means cancelling elective procedures and aggressive discharging. It was never intended to be like this.
"This means that on 304  occasions this emergency full capacity measure was deployed in the Hospital last year and every single day in January 2017
"This again indicates the continuing problem in our health service. Being left in a hallway on a trolley is a horrendous situation to experience for any patient. We cannot leave people in these distressing situations. We need to invest in the public health service. We need to address the bed, as well as staff shortages throughout the HSE.
"The continued failure to recruit addition staff , especially nurses in Limerick will mean that the crisis will continue. No doubt the uncertainty which surrounds the opening of the new Emergency Department will mean that the Full Capacity Protocol' will be continued to be used with adverse affects this causes to patients," the Sinn Féin TD concluded.