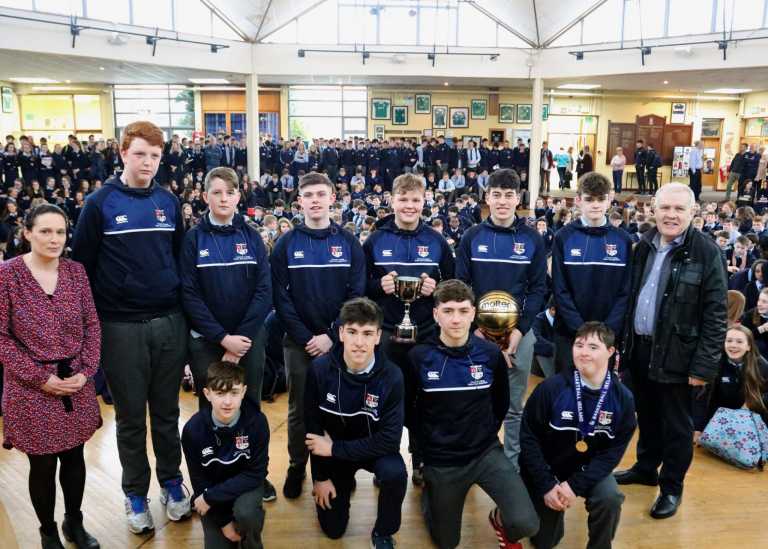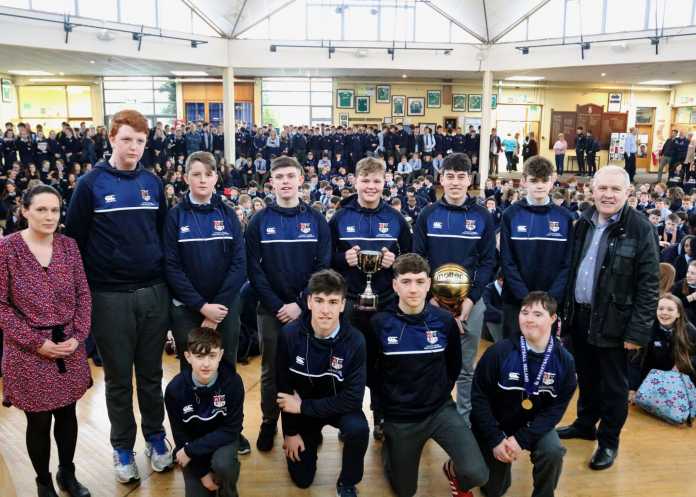 Crescent College Comprehensive claimed the SUBWAY All Ireland Under 19 B Schools Cup this week with a one point win over reigning champions St Mary's Diocesan School of Drogheda.
Indeed, St Mary's held the lead (41-40) with just 11 seconds on the clock, but a jump ball call saw possession go to Crescent College and Ronan Cregan somehow managed to get the ball into the net for the Limerick side to win out in heart-stopping fashion.
In truth, it was always going to be a nervy finish as despite Crescent College getting an early 2-8 run midway through quarter one, Padraig McGroggan and Josh Coleman of St Mary's soon had that gap closed, to leave just two in it at the end of the first, 9-11.
Nathan Moore and Jack Coyne of Crescent College began to shine in the second quarter, as they continued to drive hard at St Mary's, but McGroggan, Coleman and Shane O'Connor were on-form at the other end as well and sent the Louth team into the lead, 23-20 at half time.
Quarter three saw the game all level again on numerous occasions, with Crescent College just edging ahead ever so slightly at the end, 29-32, teeing up a cracking fourth quarter – and what a quarter it was as, with five minutes to play, St Mary's had taken a one-point lead once more thanks to Luke Toohey's focus from the free throw line, and the balance of power swung over and back on numerous occasions before St Mary's again took the lead with 35 seconds to go. However, the final twist of this tale was yet to come as, with 11 seconds on the clock, jump ball possession went in favour of Crescent College and Ronan Cregan somehow found his way to the basket in the face of a wall of St Mary's defence to bag the killer blow and send his side to glory by just one point.
ST MARY'S DIOCESAN SCHOOL (DROGHEDA): Cormac McGroggan (2), Padraig McGroggan (11), Vakaris Urbanavicius, Josh Coleman (6), Canaan Tsabary, Luke Toohey (3), Eoin McKeever, Shane O'Connor (7), Marc Lugoye (5), Ben Pentony, Padraig Nulty (7), Oisin McCormack.
CRESCENT COLLEGE COMPREHENSIVE (LIMERICK): Nathan Moore (11), Jack Dowling, Jack Coyne (13), Kevin Dowling, Barry Scanlon, Michael Fenton (8), Ronan Cregan (7), Jordan Hehir (3), Jeffrey Gardiner, Sean Cantillon
MVP: Jack Coyne (Crescent College Comprehensive)