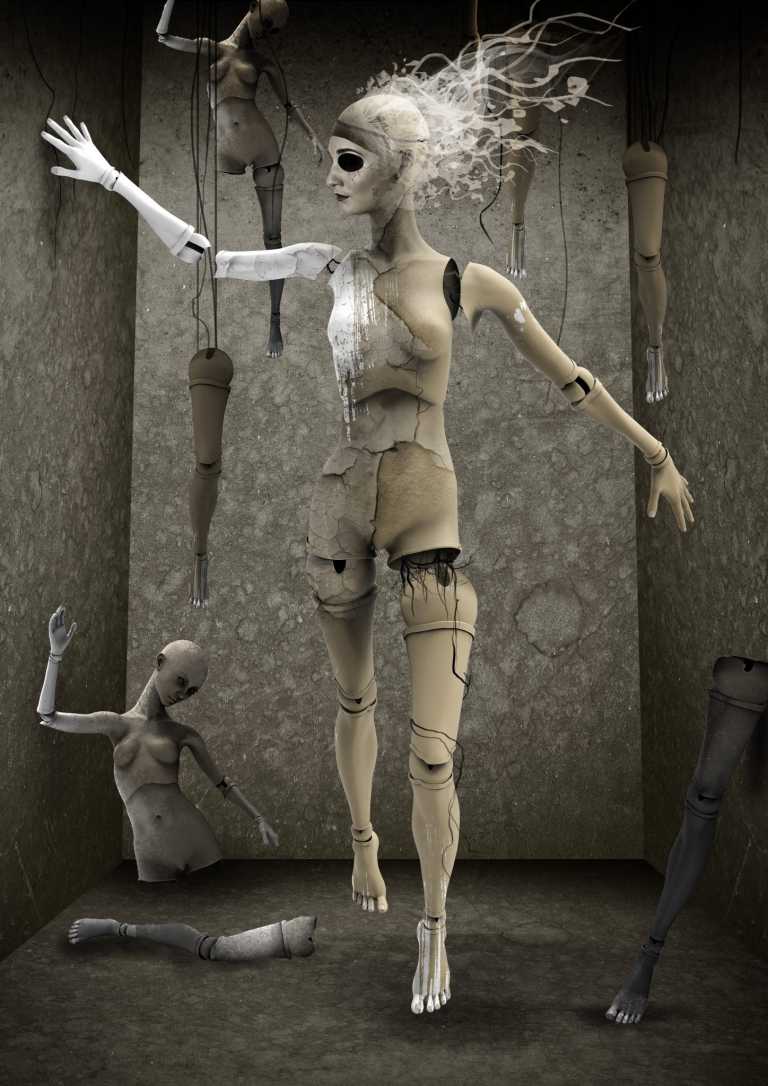 'PUPA' is billed as "the freakish metamorphic tale of us".
Created by Emma Fisher, considered to excel in puppet animation, this unusual show takes only 20 audience members each time. Take heart if curiosity is piqued in this adult-only event as there are three performances daily, Thursday March 23 to Saturday 25 at 4pm, 6pm and 8pm.
On Friday 24, Dr Mike Finneran – an experienced producer himself and behind MIC's Contemporary and Applied Theatre Studies course – engages Fisher in conversation on Pupa's themes and execution at 9.30pm in the Belltable's foyer.
Intrigued? We are told that 'Pupa' is inspired by the fairytale Pinocchio.
"Transforming and metamorphosing from abled to disabled, such as when he burns his legs off at the fire, along the way Pinocchio is helped by many characters who share their stories with him and make him who he is.
"In our story, a puppet girl struggling with her disabled part, casts it off and splits herself in two, banishing her disabled half to the room of forgotten limbs. A puppet boy falls from normality, breaking and reforming.
"They both go on separate quests to find a sense of wholeness. As they navigates a dark world they encounters many characters on their way – a wise bug, fragmented and broken bodies, singing mouths in jars and silence."
Produced by Beyond the Bark, book on venue manager