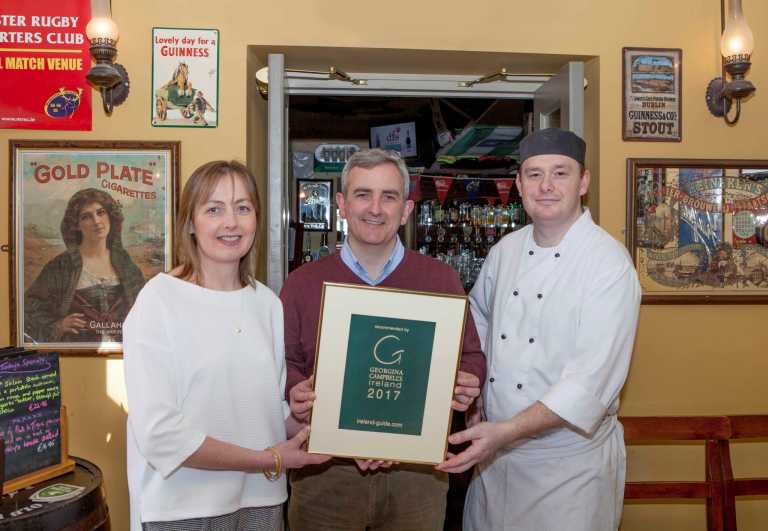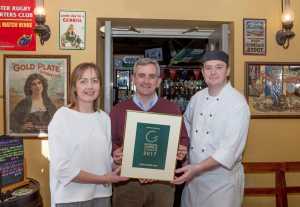 BOBBY Byrne's Gastropub has been presented with their most recent accolade, a recommendation from Georgina Campbell 'Best in Ireland Guide 2017' to where to eat, drink and stay.
This is the sixth year in a row that Bobby Byrne's has achieved this recommendation/ listing by the food critic and writer.
2017's adds itself to Bobby Byrne's expanding wall of awards that includes 'Munster Public House of The Year' at the Great Carvery Awards, 'Limerick Gastropub of the Year' at the Restaurant Association Awards, 'Best Customer Service' as voted by Heineken Ireland, 'Paulo Tullio Recommendation' and several awards from Lucinda O'Sullivan.
This friendly O'Connell Avenue gastropub has earned its 'Tripadvisor Certificate of Excellence' annually since 2013.
Bobby Byrne's is proud of their top three ranking of places to eat in Limerick as per customers' reviews and experiences. It serves breakfast, lunch and dinner seven days per week and also specialises in home and office catering and delivery.
Bobby Byrne's looks forward to welcoming you to 'Limerick's Friendliest Foodie Corner'. For dinner or party bookings or catering enquiries you can contact Mags Corbett, sales manager on 061-316949 / 086-7337234 or email [email protected]
At  No. 1-3 O' Connell Avenue in Limerick.