BRIAN Geary Car Sales, the Toyota dealership in Limerick, has won the Carzone sponsorship for their chosen local sports teams, Abbeyfeale RFC. The lucky team received an extensive set of sponsored kit, which consists of jerseys and training tops.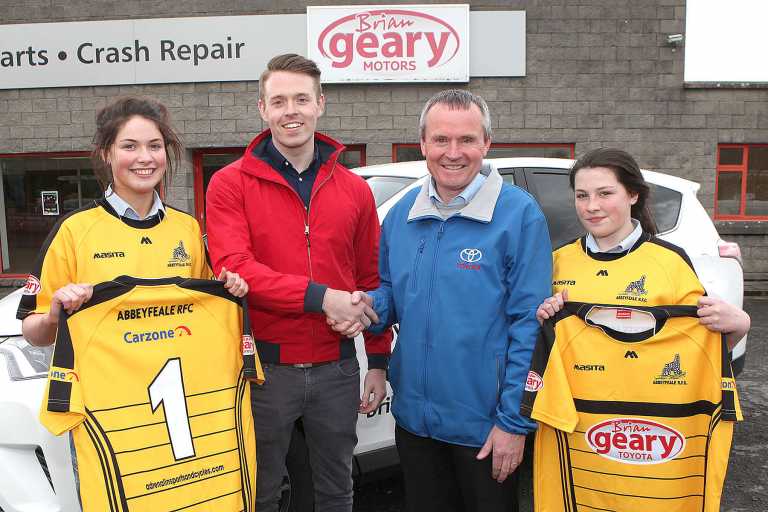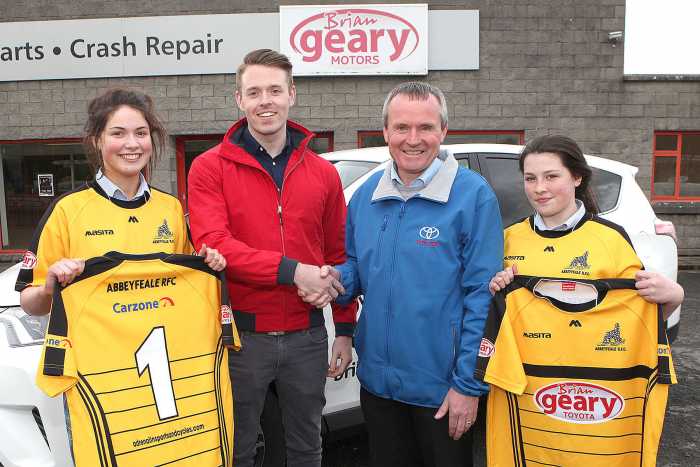 The new gear is a welcome boost for the rising stars of the club. The equipment will be worn by Abbeyfeale's U16's team.
The Under 16 team have had a reasonably successful season so far, reaching the quarter final of the Pan Munster Plate and the semi-final of the West Munster Cup. Lauded as the team for the future within club circles, this team has shown glimpses of the talent that they possess.
2016 will forever be etched into the club's long history, when it achieved arguably one of its greatest ever seasons in winning the Munster Junior League Division Two title. They followed that success up many weeks later to win the Betty O'Mahony Challenge Shield.
Brian Geary Toyota is well established in the local area with many employees associated with the Abbeyfeale RFC long-standing relationship was the basis for the dealership choosing the up and coming under age team for the Carzone competition.
From an appreciative U16 coach Eamonn Foley: "We are absolutely delighted that this well known and respected brand will be on display on our famous black and saffron jerseys from next season onwards."
The sponsorship deal:
Carzone.ie has been calling on car dealers nationwide to nominate their local sports team of choice. This sponsorship initiative will see a number of sports clubs receive their own branded kit courtesy of their local car dealership over the next few months, giving car dealerships the opportunity to support their local community.