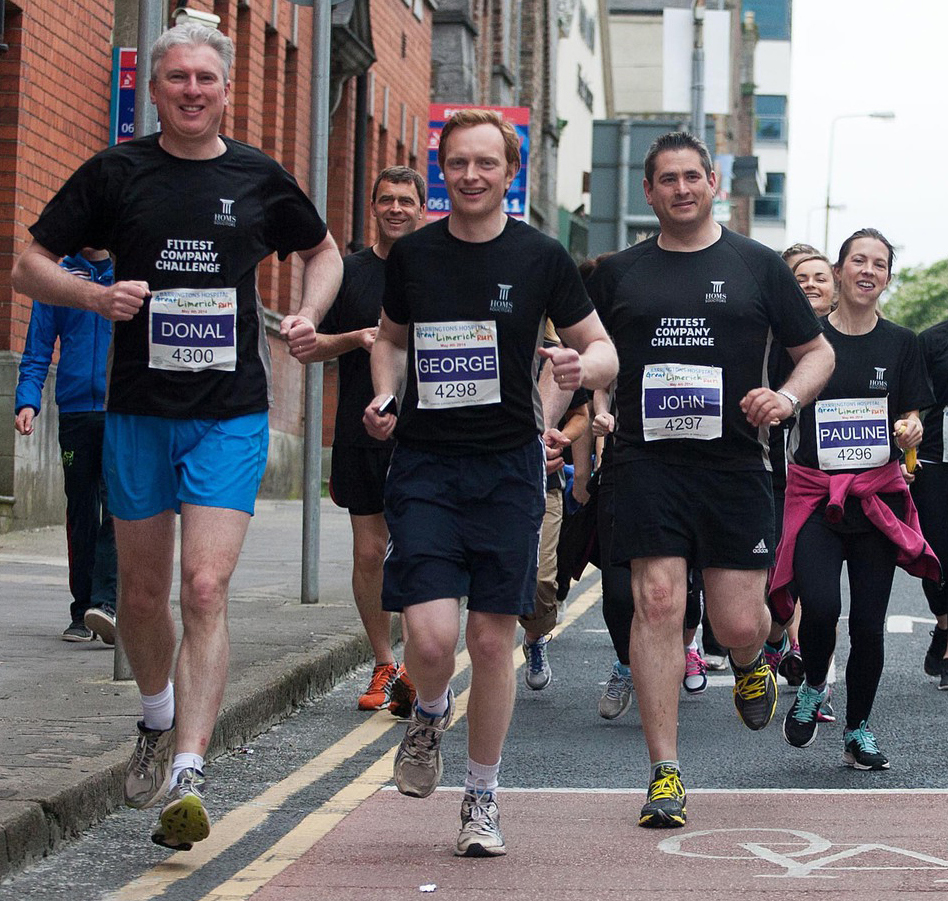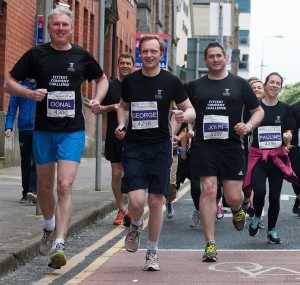 HOMS Solicitors (Holmes O'Malley Sexton) is delighted to sponsor the HOMS Fittest Company Challenge as part of the Barringtons Hospital Great Limerick Run. It takes place on May bank holiday weekend, Sunday April 30 as a fun, friendly and free competition between businesses and organisations.
This year the target is raising funds for Temple Street Foundation.
Some 140 companies took part last year and this year is HOMS' fourth as sponsor.
Director of BHGLR, John Cleary tells us, "Barringtons Hospital Great Limerick Run has become one of the largest participatory events in the country – HOMS Fittest Company Challenge brings another dimension to the event for individuals to compete and achieve their personal goals."
Companies are categorised according to employee numbers with points allocated per employee that cross the finishing line. Every finish earns points per mile for their company
From managing partner, Harry Fehily at HOMS on Henry Stret: "The Barringtons Hospital Great Limerick Run is a tremendously positive event for Limerick and it is a positive initiative which promotes a healthy lifestyle for employees and is conducive for team building.
"This year HOMS Solicitors will have a team of runners 'Going the Extra Mile' to raise funds for Children's University Hospital, Temple Street."
And according to Denise Fitzgerald, chief executive of Temple Street Foundation, "these funds will make a real and lasting difference to nearly 1,000 patients who attend Temple Street from County Limerick on a yearly basis. Thank you for taking on this big challenge for our brave little heroes." 
See www.greatlimerickrun.com to register your interest.