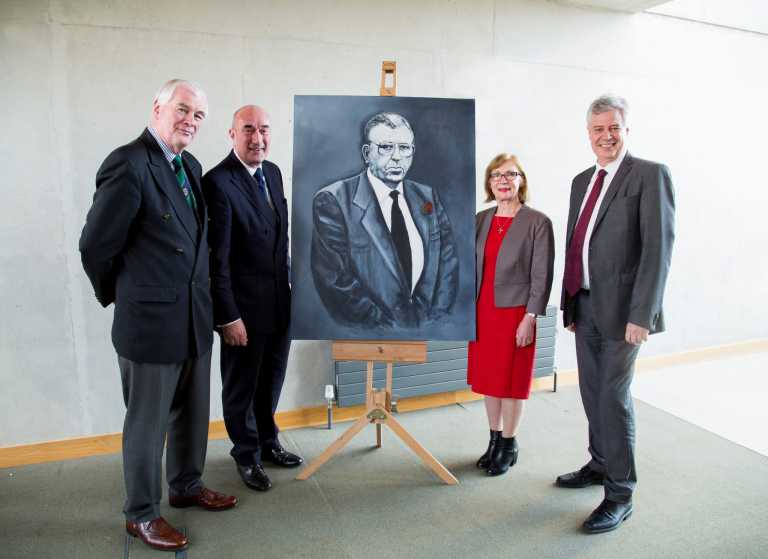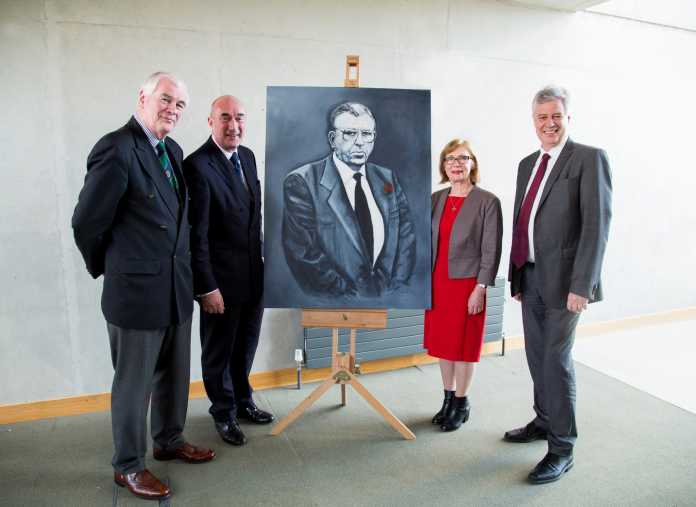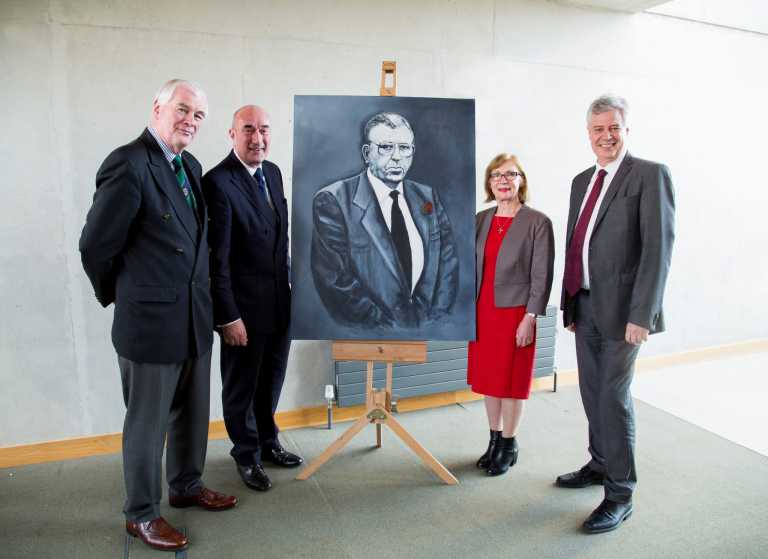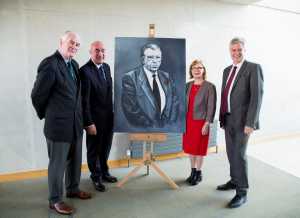 A painting of Jim Kemmy, former mayor of Limerick, has been unveiled at the Kemmy Business School (KBS) in the University of Limerick.
The powerful portrait, painted by Limerick Civic Trust's in-house artist Marjorie Daly, was unveiled by Jan O'Sullivan, T.D. at a special ceremony with Dr Philip O'Regan, Dean of KBS.  Amongst the guests were family and friends of the late Jim Kemmy, formerly of the Labour party.
The new painting now hangs outside the Dean's office.
Following the presentation, David O'Brien, CEO of Limerick Civic Trust, said, "Limerick Civic Trust and UL have collaborated on a number of projects over the years and on a visit to the KBS last year I noticed a gap! This painting will hang at eye level and afford passers-by a chance to get up close with big Jim. We are delighted that Marjorie has done such a wonderful job. Jim Kemmy was a champion for Limerick and social justice – it seems fitting that he takes pride of place in a business school carrying his name which prides itself on having the credentials for business ethics and community spirit."