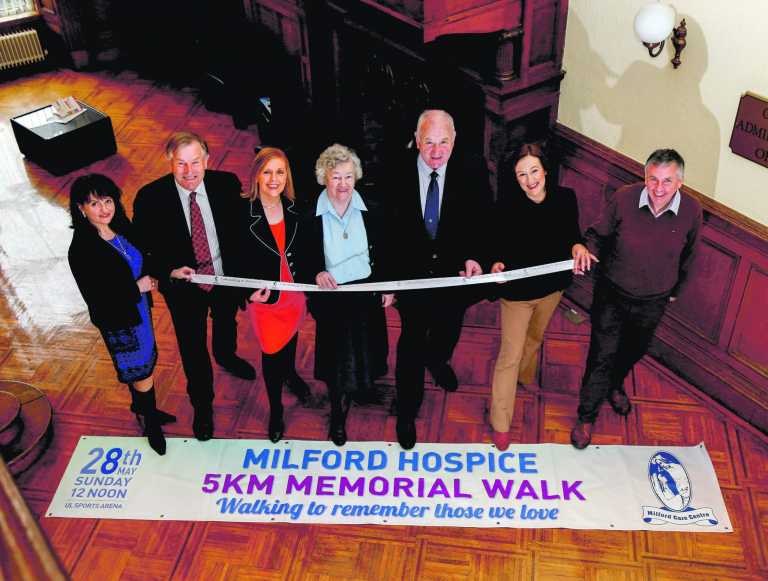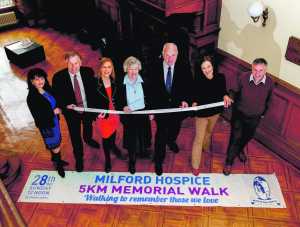 HUNDREDS of handwritten tributes by friends and family will adorn the Milford Memorial Tree in the grounds of Milford Care Centre on Sunday May 28, 'round about 12noon.
That Sunday the second Milford Hospice Memorial Walk will be held, followed by tribute ribbons in memory of loved being placed on the Memorial Tree. Funds are raised by each walker's sponsorship or donation; there is no entrance fee.*
Launched this week by Brendan Foley, a member of the historic Munster Team that defeated the All-Blacks in Thomond Park in 1978, he made the point: "There isn't a family within a 100 mile radius that hasn't benefited from [Milford Care Centre] services. They do an amazing job to meet the expanding needs of patients and their families".
Chief executive of Milford Care Centre, Pat Quinlan explained that "the funds raised from sponsorship activities play a vital role in helping us meet the growing demand for our services and also to assist in the development of our new purpose built Hospice Unit at Milford.
"This new development will ensure that we have increased capacity for the future and that all of our service users will be given full respect and dignity at all times through the availability of all single rooms."
The memorial event begins at noon on the Plaza outside the UL Arena. The walk will wind its way through the University campus grounds before arriving at the Memorial Tree in Milford Hospice.
You have to egister for the event on https://sirius.eventmaster.ie/event/46Kh4rFEe Registration and sponsorship cards at tthe Fundraising Department on 061-485859, 9am and 5pm, Monday to Friday. Also by email to fundraising@milfordcarecentre.ie or by post to Fundraising Department, Milford Care Centre, Castletroy, Limerick