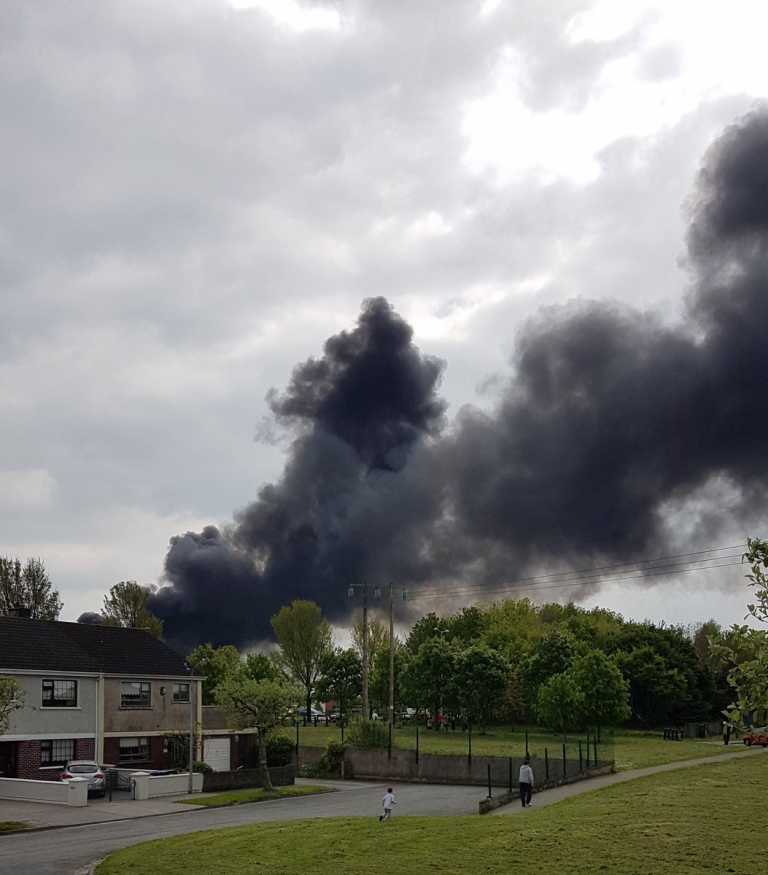 SEVEN units of Limerick City Fire and Rescue, including the raised platform apparatus, are tackling a fire on the Ballysimon Road in Limerick this Thursday.
It is understood that a commercial premises is ablaze and the Ballysimon area of Limerick is under a cloud of billowing smoke.
Locals are reporting, through social media, of hearing "popping and banging" coming from the area.
A number of Limerick City and County Fire Service apparatus, including water tankers and the "Bronto", a raised platform unit for tackling large fires from a height, are on scene.
Motorists are advised to avoid the area of the Ballysimon Road near the commercial parks as emergency services and Gardai deal with the incident.
More to follow.
Click the image to see video by twitter user John McCormack who posted this video of the smoke in the area.