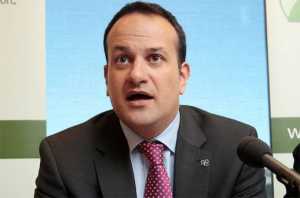 FIANNA Fáil Social Protection Spokesperson Willie O'Dea has called on Minister Leo Varadkar to spell out the basis for his claim that his initiatives tackling social welfare fraud will save half a billion euro.
The call came amid claims that the actual figure could amount to significantly less than the Minister's estimate.
"As part of his campaign to prove his credentials as the true keeper of the Fine Gael flame, Leo Varadkar has been steadily dialling up the rhetoric, pledging to get tough on all sorts of sections of society," Deputy O'Dea told the Limerick Post this week.
"His most recent attack has been on the alleged hordes of benefit cheats. His recently announced initiatives will, he says, save us €500 million. In response to claims that in reality they will actually save significantly less, Mr Varadkar has offered only Tory tub thumping."
The Limerick politician is of the view that tackling legitimate fraud is important. But claims that instead of spelling out the savings from what may be legitimate fraud protection measures, Minister Varadkar has reverted to discredited Fine Gael right wing talking points complaining about 'those who pay for nothing'.
"FG rhetoric on social welfare recipients may be one of the hardy perennials of Irish politics, but it is also highly dangerous. Unless he can spell out where exactly these savings are coming from, it would appear that he is attempting to stir up resentment and exclusionary instincts against those who legitimately rely on support, for the sole purpose of his personal political ambitions. It is important therefore that Mr Varadkar move quickly to clarify how his figure of €500 million has been arrived at," O'Dea said.
However, in his response to the Limerick Post this week, Minister Varadkar was quick to rubbish the Limerick TD's comments.
"That's just nonsense from Willie O'Dea. This campaign is designed to encourage people to report fraud. Any money saved as a result of this campaign can be returned to hard-working taxpayers or used to improve payments to those genuinely in need in the next Budget.
"It targets those who are claiming social welfare payments they are not entitled to. It also targets employers paying cash under the counter. There has been a great response from the public with a two-fold increase in reports already," said Minister Varadkar.
by Alan Jacques
alan@limerickpost.ie