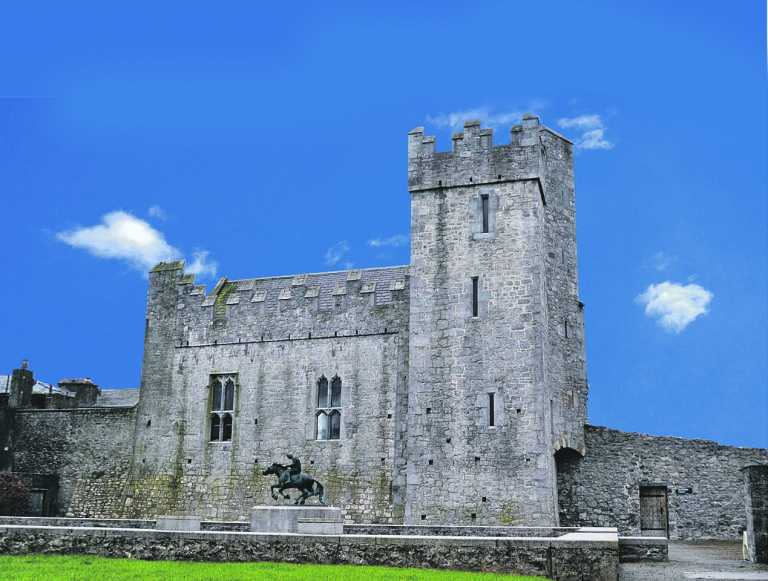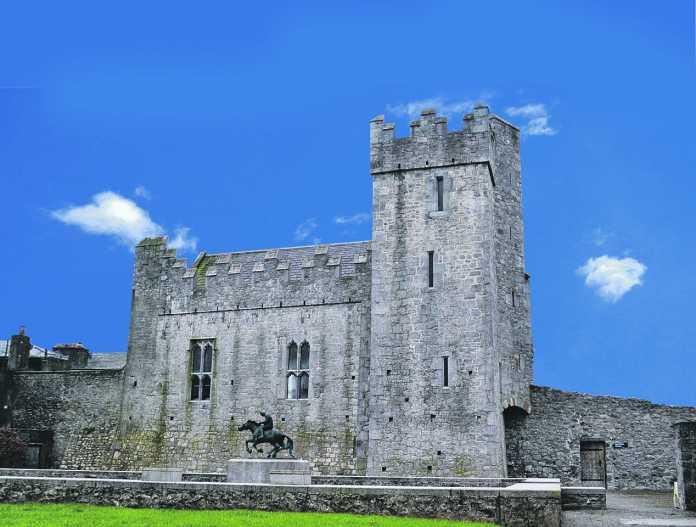 AN exhibition has opened in Newcastle West tracing Desmond Hall Castle's links to 1916 Rising, Irish War of Independence and Civil War.
Opened by Minister of State at the Department of Transport Tourism and Sport, Patrick O'Donovan TD, the exhibition of period uniforms, photographs, medals, artwork and other artifacts tells the story of people from West Limerick who played prominent roles in the fight for Irish freedom a century ago.
These include Donal Sheehan from Newcastle West, the first rebel casualty of the 1916 Rising, Constable James O'Brien from Kilfergus, a member of the Dublin Metropolitan Police who was the first British Forces casualty of the Rising, and Con Colbert, the Republican leader who was executed for his role in the events of Easter 1916.
Desmond Hall Castle is a fitting home for the exhibition as it was used as a barracks by the Warwickshire Regiment of the British Army and the RIC Auxiliaries during the War of Independence and by the Anti-Treaty IRA during the Civil War. The uniforms of these military forces will be on display as part of the exhibition.
Today managed by the OPW as a seasonal visitor site, it will open for a longer season until September 6.
"I am delighted to see that the visitor season at Desmond Hall Castle has been extended by a full extra month," said Minister O'Donovan.
"The footfall at the site has been increasing steadily in recent years, reflecting the overall trend in our national tourism numbers. I'm delighted the OPW have recognised this and lengthened the season so that the local tourism economy in Newcastle West can benefit.
"The exhibition will add variety and interest to the site for visitors all summer and I hope many tourists and indeed locals take the opportunity to come in and browse some of these interesting exhibits that have been organised and displayed by Paraic O'Ruairc, the OPW Manager in Desmond Hall."
by Alan Jacques
alan@limerickpost.ie