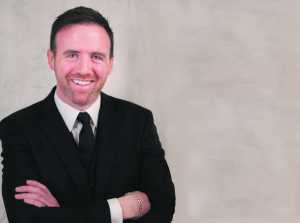 LIMERICK Fine Gael TD Tom Neville has called for all hospitals to use a text alert system to remind patients of their hospital appointments.
Speaking in the Dáil last week, he said that this would help avoid wasted hours due to non-communicated no-shows and contribute to a reduction in waiting lists.
"In the private sector, text reminders are used by utility companies, telephone providers, alarm companies and so forth. Everything is connected to the customer's mobile phone.
"Mobile phone operators alert their customers to the fact that their bills have been issued, waste companies remind customers to put out their bins in two or three day's time and so forth. Reminders are issued regularly. Such customer focused, interactive systems are needed in the health services, particularly in the context of waiting lists because such systems would allow us to combat the challenge of such lists," he explained.
Deputy Neville is also of the view that there is a need to foster a culture within the health service that embraces technology and uses it efficiently to help, first and foremost, the patients on waiting lists. This, he maintains, will have a knock-on effect in terms of assisting front line staff.
The Limerick County Deputy stated that in UL Hospital Group, 6,029 patients or 16 per cent did not attend new appointments and 21,294 or 17 per cent did not attend review appointments in 2016.
"I do not know how many of those were no-shows from 2015 who have come back into the system. We need to get behind the figures and we need to get the necessary intelligence, data and analytics. That is what happens in every business that survives — it gathers analytics and data and uses them to drive strategy, policy and decision-making.
"If one takes the cataract waiting list in University Hospital Limerick, for example, reducing the 16 per cent no-show figure could increase the number of patients seen by between 130 to 140 per year.
"This should just be a fait accompli; it should be done. I ask that a reminder system be rolled out across the country as soon as possible," he concluded.
by Alan Jacques