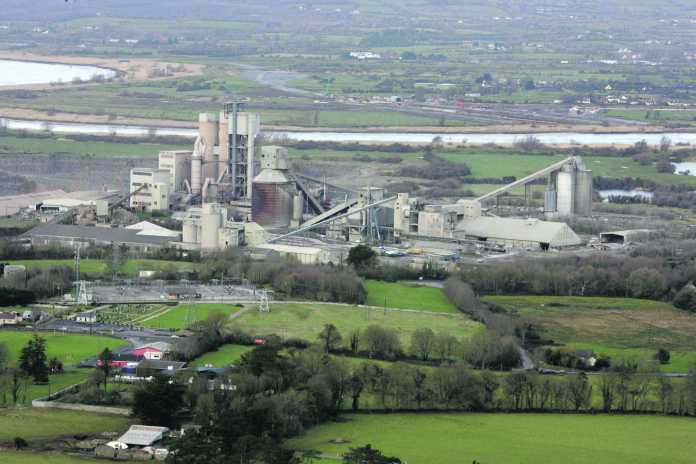 FOLLOWING reports of the smell of burning rubber by people living in the Dooradoyle/Raheen/Mungret area last weekend, Limerick TD Willie O'Dea has questioned if Irish Cement are burning tyres at their Castlemungret plant in anticipation of being awarded a licence to incinerate waste materials.
The Fianna Fail politician has accused the company of having an "appalling" safety record and also maintains that frequent 'blowouts' at the cement factory are enough reason for the Environmental Protection Agency (EPA) not to grant Irish Cement a licence to switch from using fossil fuels at their Limerick plant.
"As bad as the safety record of Irish Cement in Mungret has been over the years, in recent months there have been regular 'blowouts' at the plant with residents in nearby estates having their windows and doors covered in dust particles.
"As recently as last Friday residents of Sli na Manach awoke to find their cars were covered in dust once again," he claimed.
Deputy O'Dea visited the estate this week and says residents confirmed that the number of incidents of dust particles on their cars and windows has increased significantly in recent times.
"One resident told me she no longer allows her children out to play or hangs her washing out to dry because the air quality is so bad lately. I have made representations to local Environmental Health Officers about the dust pollution and the frequent 'blowouts' at the cement factory are enough reason for the EPA not to grant Irish Cement a licence to burn toxic materials at their Mungret plant.
"Last weekend people reported that they could smell what appeared to be rubber burning in the area, which begs the question — are Irish Cement testing burning tyres at their Mungret plant in anticipation of being awarded a licence to burn toxic materials at the factory?
"Irish Cement should clarify this matter immediately and the EPA should investigate the issue also," Deputy O'Dea declared.
The EPA confirmed to the Limerick Post that it has no indication that reports of burning rubber odours in Limerick were in any way connected to Irish Cement.
However Deputy O'Dea is now urging people to object to the EPA regarding the plan by Irish Cement to burn "toxic waste" in their cement kiln in Mungret.
Irish Cement has strongly refuted Deputy O'Dea's claims.
"Irish Cement can categorically state that there is no burning of any rubber material taking place at the Mungret factory at the present time. The company is not currently licensed for such activity, and it would therefore be inappropriate, and would go against the terms of the Industrial Emissions license under which the factory currently operates.
The EPA licensing process is very clear that, before Irish Cement would ever consider using alternative fuels, there would need to be a test burn programme after the granting of the license. We understand the concerns local residents may have on this, and we remain firmly committed to continuing our engagement with the local community to provide further information and reassurance," a statement from Irish Cement explained.
Meanwhile, Ireland South MEP Liadh Ní Riada is calling on people from across Limerick City and County to attend a public meeting on "toxic pollution in the area as a result of the Irish Cement site in Mungret".
Speaking ahead of the meeting, which takes place at 7.30pm on Monday, May 22 in the South Court Hotel, the Sinn Féín MEP said it was important that people made their voices heard on the issue.
"I have grave concerns regarding the plans to burn plastics, rubbers and solvents at the plant. Burning these materials raises serious questions around the whole planning process, environmental supervision and local consultation.
"The impact of burning this waste on the site will have repercussions not only for Mungret and the whole of Limerick, but for the whole Mid West region as well. It has the potential to seriously pollute our air with repercussions for health in one of Ireland's most populous urban areas," she commented.
by Alan Jacques