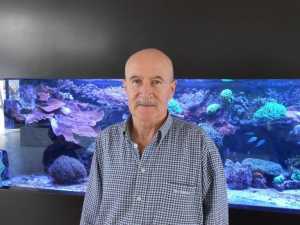 A LIMERICK father is urging men to look for the warning signs of prostate cancer after being diagnosed with the disease.
John O'Kelly (66), from Bengal Terrace in Fairgreen, insisted on medical checks after experiencing a sudden and frequent need to visit the bathroom.
His tests revealed abnormalities on his prostate, a small gland just below the bladder.
"I was aware where this sort of thing might lead so I asked to go and have a full medical. They ended up looking at my prostate further and, after two weeks, they confirmed I had cancer," he explained.
John says he was lucky to know the warning signs and insist on tests being carried out – but others aren't so fortunate.
Prostate cancer is the second most common cancer in Irish men, accounting for more than 31 per cent of cases, according to the Irish Cancer Society. Symptoms include burning or pain during urination, frequent urges to urinate at night, loss of bladder control and blood in the urine.
John's tumour was in the early stages and it had not spread outside the prostate, so consultants advised him to "watch and wait" — or so-called active surveillance.
But frustrated with conflicting advice and determined to carry on living life to the full, John travelled to the Proton Therapy Center in the Czech Republic for treatment.
He says he's now cancer-free and has no regrets about seeking healthcare elsewhere.
"I wasn't happy. I just thought 'This isn't me', I'm not used to sitting and doing nothing. I thought it was only going to go one way, and by then I might have no option but to have fairly aggressive treatments, which I did not want to do.
"I had already read about how surgery could leave you with incontinence."
Surgery and conventional radiotherapy can often leave men with bowel and urinary problems, as well as sexual dysfunction.
John researched proton beam therapy after remembering the case of Ashya King, who made headlines across the world back in 2014 when he travelled to Prague to receive treatment for a brain tumour.
His parents had taken him out of NHS care and the controversial decision sparked an international manhunt, which even saw Ashya's parents briefly held in police custody.
John spoke to doctors who gave him the go ahead to travel to the Czech Republic for treatment.
"I went back to the specialist with 25 questions and then made a decision for myself. Over Christmas, I decided to go to Prague and I travelled out in February. They were exceptional. I had an examination and thought there might be a six-month waiting list. I came straight home to arrange things and I was back in Prague within a week. They were reassuring and very professional and put me at ease from the word go."
Proton therapy is a type of radiotherapy, and uses an accelerated beam of positively-charged particles to attack cancerous cells. The technology is not currently available in Ireland.
John was treated with five hyper fractions over a two-week period, going in for treatment every other day. He is now free of cancer and has regular tests to monitor his prostate.
by Alan Jacques
alan@limerickpost.ie