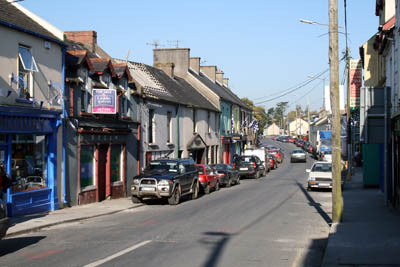 A TOWN centre is the heart of every county town.
So said Padraig Broderick of Croom Development Association during a presentation to councillors from Adare-Rathkeale Municipal District last week.
However, according to Mr Broderick, Croom's heart is "not in good condition".
He raised concerns to local representatives about dereliction on the main street and feels going forward, that prosperity in Croom is hampered by the lack of available parking. And with €1.7 million in funding now earmarked for future housing developments in the town, Padraig believes congestion will only worsen if something isn't done.
"Parking is essential for Croom. We want the centre of Croom up and running. There is no point in having housing here if haven't got the amenities," he said.
Croom Development Association are proposing to knock a derelict site on the main street in the town, which they say would then be able to accommodate 40 parking spaces. This they believe would solve much of the on-street congestion.
They also claim that with the loss of two banks in the town within an 18-month period Croom has suffered the loss of major footfall and they hope by resolving parking issues new business can be brought back into the heart of the town.
Independent councillor Richard O'Donoghue from Banogue in Croom had strong views on the matter.
"Croom is going places but the town centre is being left behind," he told the council executive.
"The biggest problem we have in Croom is parking. The Civic Centre carpark is full all the time and for Croom to work we really need a carpark right in the centre of the town. That way people can park up do their shopping and everything is centralised. This issue has been an issue in Croom for years," Cllr O'Donoghue stated.
by Alan Jacques