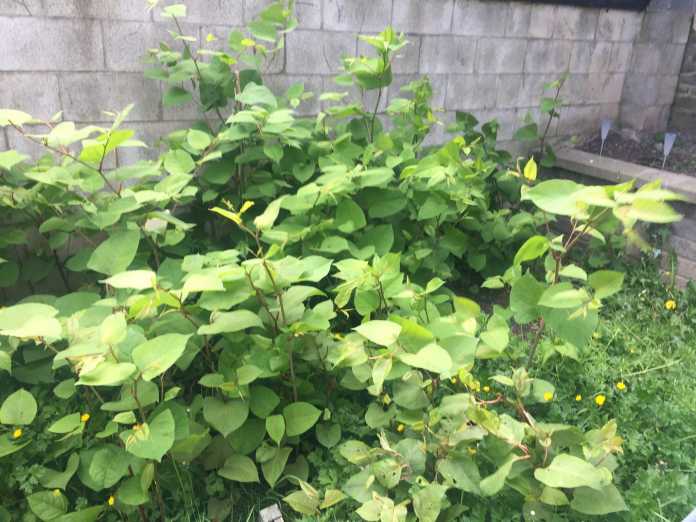 LIMERICK City and County Council has been asked to take urgent action to combat the proliferation of Japanese Knotweed by the riverside in the Thomondgate area of the city.
Warning that the plant can cause huge damage if not dealt with properly, Sinn Féin TD Maurice Quinlivan said that failure to address the problem now wcould inevitable mean it will have to be tackled later at a hugely increased cost to the local authority or homeowners.
"Unfortunately many people are simply unaware of the plant and unaware also of how to safely remove it," Deputy Quinlivan explained.
"I first came across Japanese Knotweed in the Thomondgate area in 2014 in the gardens of two council homes. At the time, I urged the council to take the appropriate action to deal with the outbreak. Unfortunately this was not done properly.
"Whilst some weeds were removed at the time, the works carried out were pointless. Best practice is not to cut the weeds, which unfortunately was exactly what the Council contractor did. The Japanese Knotweed has clearly spread across the area and infected a number of homes."
The Sinn Féin politician went on to say that failure to tackle this weed can seriously damage houses, buildings, hard surfaces and infrastructure by its growing through concrete, tarmac and other hard surfaces, usually where weaknesses already exist.
"The weed also threatens native plants and animals by forming dense thickets and releasing a chemical substance to inhibit other plants' growth.
"Japanese knotweed damages flood defence structures and reduces the capacity of channels to carry flood water. It can be very difficult to remove this weed and best advice is not to try but contact Limerick Council or get specialist advice."
Deputy Quinlivan is now requesting that Limerick City and County Council put in place a plan to tackle this weed in the Thomondgate area.
"They need to survey homes by the river, run an awareness campaign and to put in place a proper plan to work to remove this odious plant before it becomes unmanageable," he concluded.
by Alan Jacques