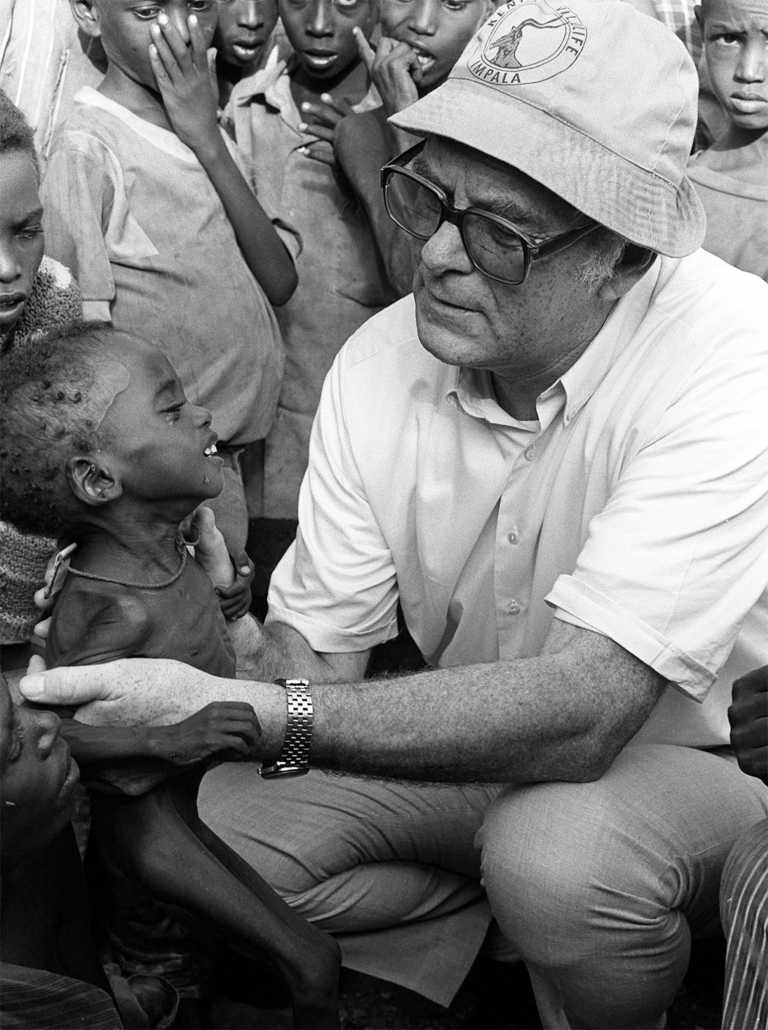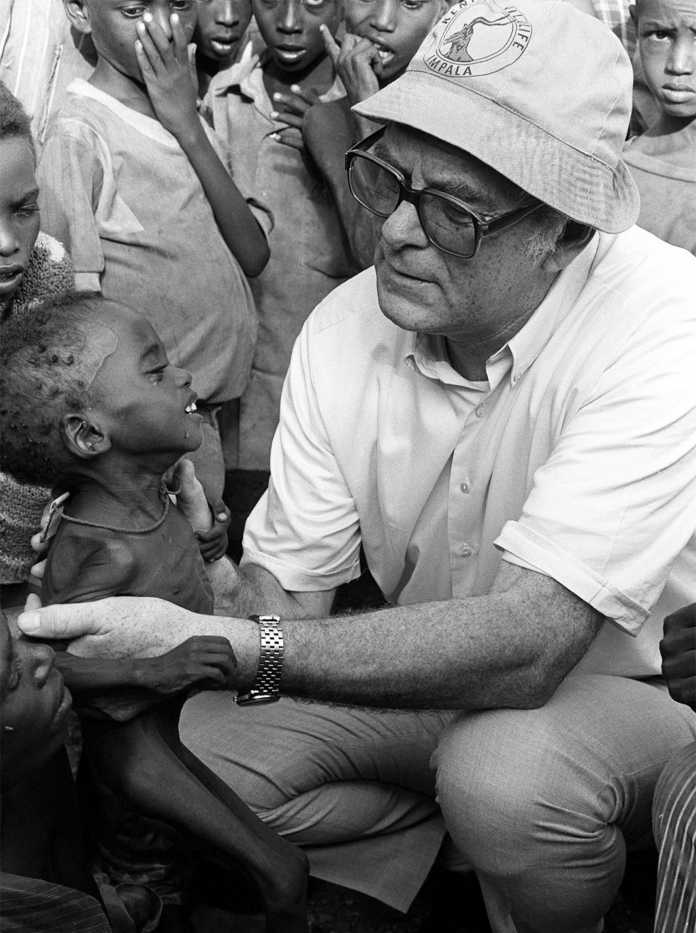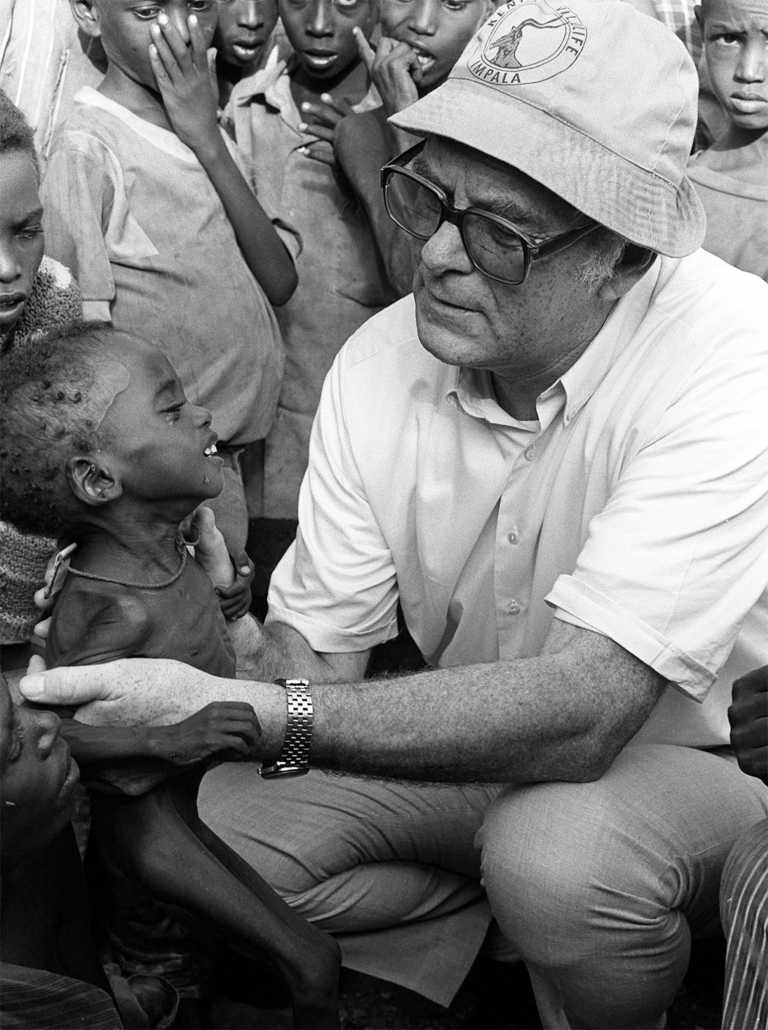 Father Jack Finucane, one of Ireland's leading humanitarians, has passed away at the age of 80.
Born in Limerick in 1937 and ordained a priest in 1963, Fr Finucane was sent to Nigeria with the Holy Ghost Fathers and was at the heart of the distribution of aid flown into Biafra by Concern and other relief organisations. Following the surrender of Biafra, he was arrested by the Nigerian authorities and spent several weeks in prison before being deported.
During the 1984 famine in Ethiopia Fr Finucane's knowledge of the country and his considerable diplomatic skills enabled Concern to mount a massive response to the crisis. By the time that famine received worldwide attention, Concern had a team of 46 expatriates and 890 national staff on the ground. Fr Finucane was an advisor to Bob Geldof and his Live Aid team and in 1985, he brought a young Bono on his first trip to Ethiopia, the singer has since credited him with having a huge influence on his thinking with regard to international development.
Speaking about the life of Fr Finucane, CEO of Concern Worldwide, Dominic MacSorley, remarked: "An unassuming leader, he brought intelligence, drive and passion to what is now Ireland's leading humanitarian and development organisation. Along with his brother, Aengus, they were a bridge between Ireland's long tradition of missionary work defining contemporary humanitarian response characterised by professional, practical, compassionate solutions on the ground. Together, they brought a nation with them.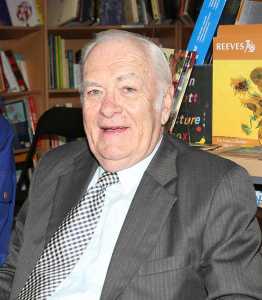 "What Jack has achieved may never be fully quantified but he has saved and improved the lives of millions of people caught up in crisis and poverty. Sorely missed, he leaves behind a legacy of incredible humanitarian significance."
Paying tribute, President Michael D. Higgins, said, "It is with great sadness that I have learned of the death of Fr Jack Finucane. Jack and his late brother Fr Aengus Finucane were inspirational figures and their life's work leaves a real, positive and enduring legacy for millions of people across the globe, as well as having contributed to Ireland's reputation abroad in the best possible sense."
Mayor Kieran O'Hanlon also paid tribute to one of Limerick's great ambassadors, "On behalf of the people of Limerick, I would like to offer condolences to the Finucane family on the death of Fr Jack. His work with those from developing countries is unsurpassed.  From the Biafran region in Nigeria to Bangladesh and Ethiopia, Fr Jack has tended to some of the poorest people in the world. He co-founded Concern in 1968 along with his brother Fr Aengus, Fr Raymond Kennedy as well as John and Kay O'Loughlin Kennedy.  This is a charity which has stood the test of time and is a by word for professionalism and caring."
Limerick Bishop, Brendan Leahy, offered his own touching testimony to a man he greatly admired, "In life there are many people placed on pedestals, people we consider, and rightly so, heroes. We all need people to look up to.  But it is no exaggeration to say that Fr. Jack Finucane was the embodiment of what it means to be a hero – someone who protects and defends.
"His work and achievements with his brother, the late Fr. Jack Finucane, and others with Concern were remarkable in any context, helping to bring it from a small organisation into a global force that today represents the triumphs of human spirit in how it helps the poorest people right across the world.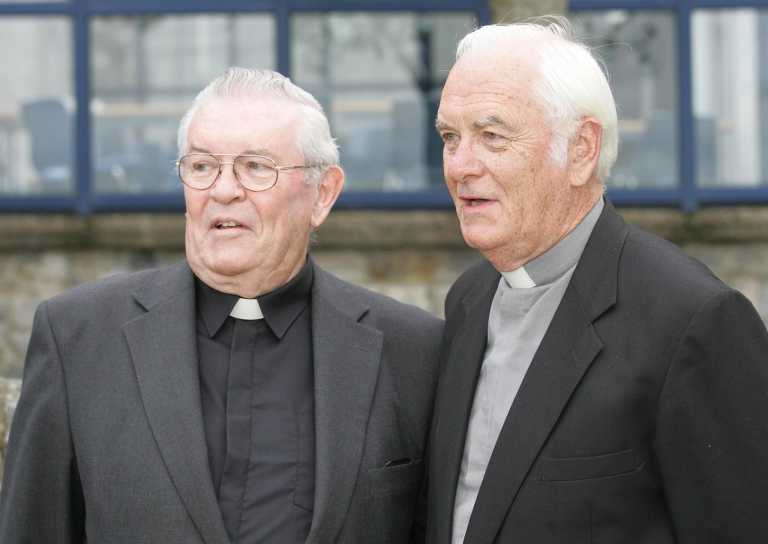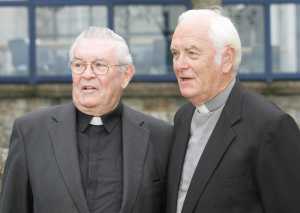 "I was also interested to hear that despite leaving Limerick at the age of 18, Limerick never left him.  He remained at all times in touch with what was going on here, not least on the sporting front.
"It is also heartwarming today to hear of just how proud he was of being a priest.  He had a calling and answered it.  Not just that, he fulfilled everything possible that could be expected of one man or woman's calling.  A beautiful characteristic also was that, by all accounts, he was extremely modest, never looking for attention for, or boasting about, his very considerable achievements," Bishop Leahy concluded.
Fr Finucane formally retired in 2002 but never stopped working for Concern. In 2004, without hesitation, he abandoned all plans for the summer and flew to Sudan to lead Concern's response to the Darfur crisis and later went on to oversee Concern's operations in tsunami-affected Sri Lanka. Throughout, he remained passionate and engaged in everything to do with Concern including serving on the board of Concern Worldwide US.
Active to the end, Fr Finucane walked around Inishturk Island, off the coast of Galway a few weeks ago with 70 Concern volunteers he had worked with over the years.