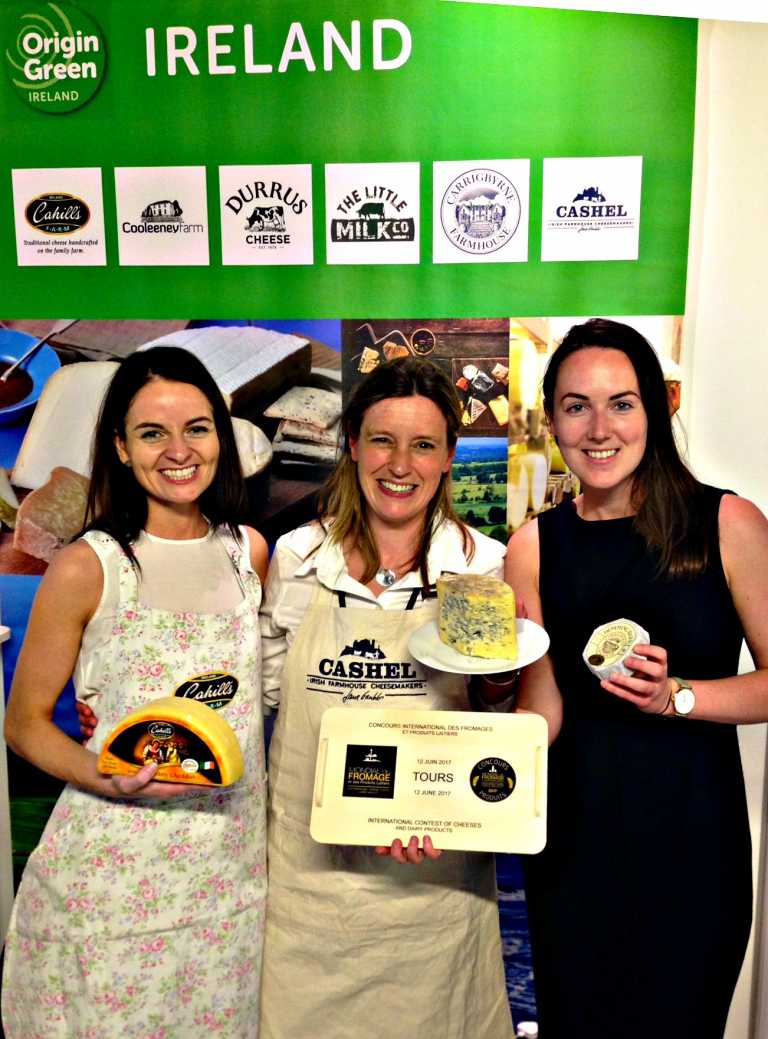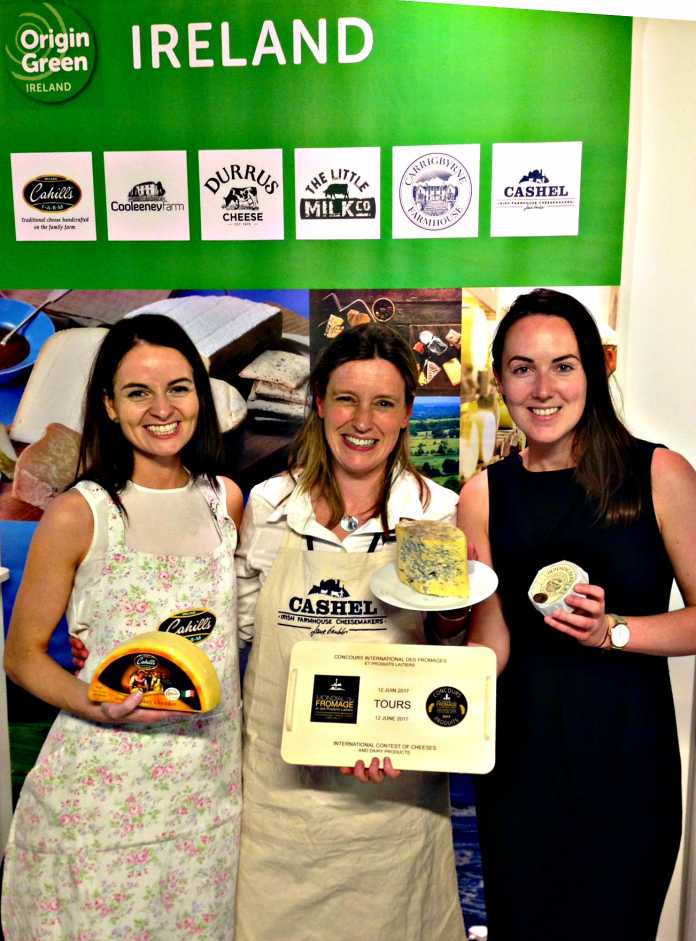 Bord Bia is celebrating the success of three Irish cheesemakers who were awarded top prizes at a prestigious international cheese and dairy fair, Mondial du Fromage. Cahill's Farm Cheese, Newcastle West won a Silver Medal in the uncooked pressed cheeses category for their Vintage Cheddar.
A total of six Irish cheese companies travelled with Bord Bia to France between June 11 to 13 for the world's leading cheese and dairy trade show to showcase the very best of Irish cheese production. Exhibiting on Bord Bia's Origin Green stand, were cheesemakers; Cooleeney Cheese, Cahill's Farm Cheese, The Little Milk Company, Cashel Farmhouse Cheesemakers, Durrus Cheese, and Carrigbyrne Farmhouse Cheeses.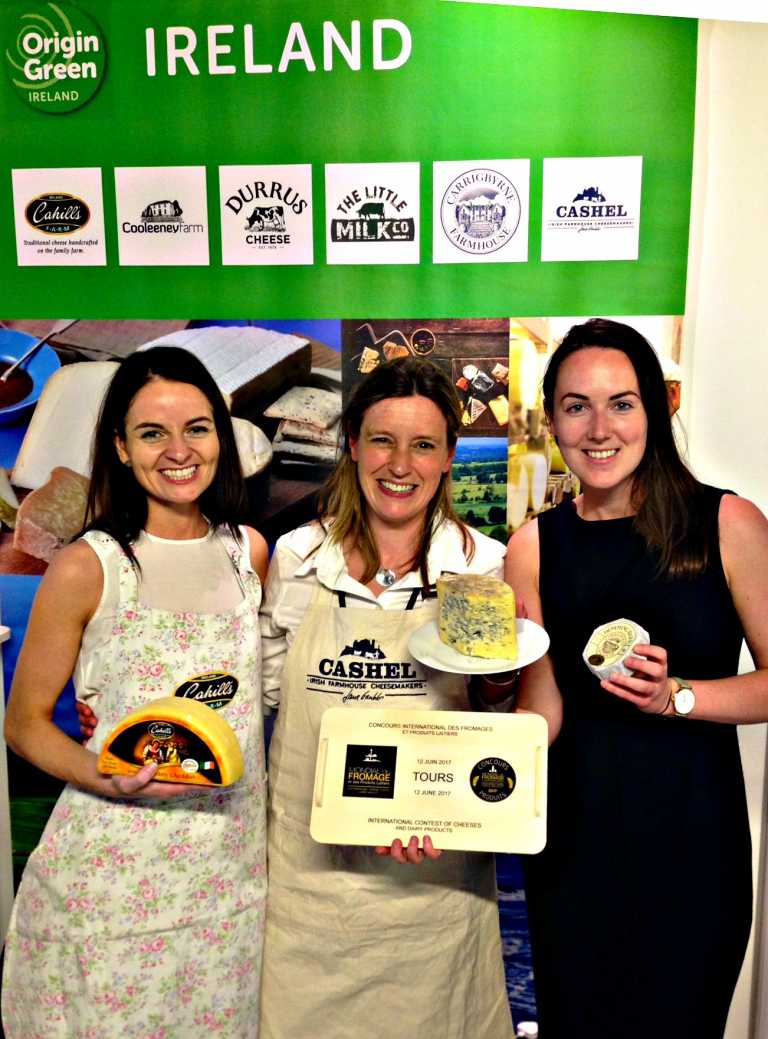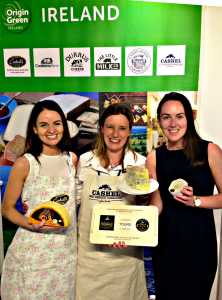 Mondial du Fromage showcased over 170 exhibitors from 10 different countries at the Vinci International Congress Centre in Tours, France. Over 3,500 visitors attended the unique event including top chefs, retail buyers and distributors, from 28 countries around the world. A hub for meeting and information sharing about innovation and development of the cheese market, the international event also provided an ideal opportunity to highlight the value of Bord Bia's Origin Green sustainability programme, as well as developing new export opportunities at the world's leading cheese and dairy trade show. Origin Green is the only sustainability programme in the world that operates on a national scale, uniting government, the private sector and food producers through Bord Bia, the Irish Food Board
Other farms representing Ireland made their impact on the competition with Cashel Farmhouse Cheesemakers being successful in the Sheep Milk Blue Cheese category for the second year in a row, winning a Super Gold Medal for their Crozier Blue Cheese. Carrigbyrne Farmhouse Cheeses, Wexford, won a Bronze medal in the soft cheese with washed rind category, for their Humming Bark Cheese.