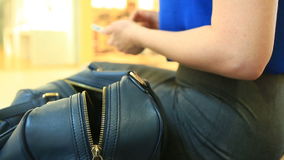 WHILE enjoying a coffee in Limerick city last Thursday, a woman tourist was distracted by an altercation and had her wallet robbed by an opportunist thief.
A man who was also in the coffee shop, confronted the female thief who dropped the wallet as she ran from the premises.
The man returned the wallet to the grateful tourist who, in the excitement of the moment, didn't get the opportunity to thank him for his intervention.
When she reported the incident to the Gardaí, she said that she would be very grateful if he could make himself known to them so she can thank him properly.
Gardaí at Henry Street are investigating and can be contacted on 061 212400.
Separately, Gardai are seeking information about an attack by a group of youths on two teenage boys as they were walking through Cratloe Court on the Old Cratloe Road to Caherdavin at around 8:40pm last Friday.
One of the victims was punched in the face and when his friend intervened he was also assaulted.
Gardaí at Mayorstone are investigating and they can be contacted at 061 456980.