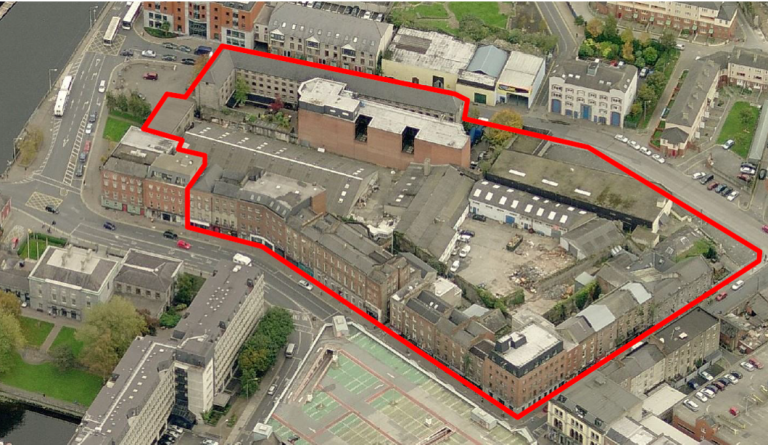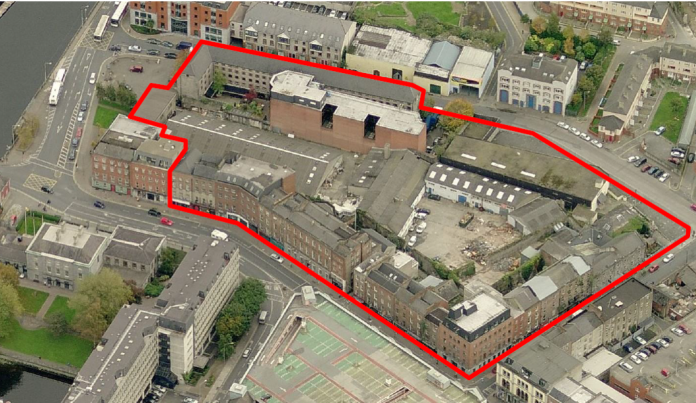 THE planning process for the Opera Site, the largest project in the Limerick Twenty Thirty programme, has commenced and if granted is expected to transform the city centre into a dynamic economic hub and living space.
The planning application proposes the demolition of a number of buildings and structures including; 6 and 7 Rutland Street; 6, 7 and 8 Patrick Street; 3 Ellen Street; the former Cahil May Roberts building; warehousing and workspaces at Bogues Yard and Watch House Lane and the existing Street surface car park on Ellen Street.
Extensive refurbishment of the formative surrounding buildings will also be included in the proposals made by Limerick Twenty Thirty, the special purpose vehicle established last year to deliver over €500m worth of investment infrastructure across four strategic sites in Limerick City.
The 1.62 hectare Opera Site was acquired by Limerick City and County Council in 2011, after a planned redevelopment under private ownership failed to materialise in the last decade. The site's potential was evident but fell short at various stages before local authority intervention.
As part of the detailed plans to be lodged this Friday, the refurbishment work "will be sensitive to the rich Georgian architecture across the 550,000sq ft of property. They will deliver a world-class, modern office-based campus in the heart of the city supplemented by ancillary retail, cultural and licenced premises uses," a spokesperson said.
Limerick Twenty Thirty CEO David Conway said: "The redevelopment of the Opera Site, which is now finally going to planning, will be a symbol for Limerick recovery. It will be a pivotal moment for the city and will not just be a huge economic boost to Limerick but will deliver a massive injection of confidence in the city centre," he said.
Limerick Twenty Thirty Chairman Denis Brosnan said: "When we launched Limerick Twenty Thirty last September, we said we would not delay in bringing about the transformation of the city through developing key, disused city sites, and this is evidence of that. Just two months ago we commenced work on the International Gardens project and now we have moved onto the planning process for the much awaited Opera Site.
"The patience of Limerick and its people has been tested in relation to this particular project but they are about to be rewarded. The Opera Site will accelerate the unrelenting transformation of Limerick into an attractive and competitive international city."
A public consultation process with regard to the plans will commence on July 30 and run until August 25, with the planning notice on display until August 11.
It is hoped to commence work in 2018, with a five to six year programme to complete the project.