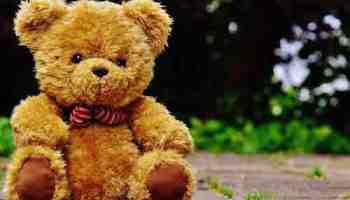 FIANNA Fáil Spokesperson on Social Protection Willie O'Dea has described the Government decision to abandon targets for re-housing homeless families in Limerick from hotels into suitable temporary accommodation as a "shocking indictment of Fine Gael's value system".
There are currently in the region of 40 families living in B&B accommodation in Limerick and Deputy O'Dea believes that the decision to abandon targets clearly de-prioritises the welfare of homeless families and their children living in hotels in Limerick and across the country.
"It hasn't taken long for the new Housing Minister Eoghan Murphy to show his true colours with this decision. These hotels and B&Bs are simply not suitable and have lacked the necessary inspections to ensure that they are safe and suitable for families with children," O'Dea told the Limerick Post.
"Since December 2014, child and family homelessness has trebled and there are currently 1,300 homeless families including 2,708 children. We now have a generation of children who know nothing other than growing up in hotels.
"While the Department has decided not to release figures on the number of new families becoming newly homeless, we know that every month, an additional 90 families become newly homeless in the capital – a tripling in the last three months to May."
"It says a lot about this Government's value system that it does not consider re-housing these families as a critical priority.  A child's development, their ability to access educational or primary health facilities, or simply being able to eat a cooked meal is being hampered by living in this unsuitable hotel spaces.
"It is time for Tusla to step in, and call a halt to this harmful scenario. No matter the cost, this has to end, and the Government can no longer shirk their responsibilities," he said.
Novas, the largest provider of homeless services in the Mid-West, say there are currently in the region of 40 families living in B&B accommodation in Limerick.
"This situation is unprecedented in the city," Novas communications officer, Una Burns commented.
"This type of accommodation is wholly unsuitable to family wellbeing, with children often a considerable distance from their school, their friends and their known environment. There are no washing or cooking facilities and families sleep, wash and play in one room."
Novas' Intensive Family Support service has a dedicated B&B worker in collaboration with Limerick Homeless Action Team who supports families living in this type of accommodation with homework clubs, transporting children to school, accessing long-term accommodation, life-skills and money management.
"Due to the unprecedented nature of the arrangement, the extent of trauma experienced by children living in hotels is yet to unfold and will have a significant impact on a generation of children who have no place to call home. Novas urge government to address this issue with urgency. Our existing built environment offers an opportunity to provide homes through accessing vacant properties in our local communities. In Limerick city 10 per cent of all property is vacant," Ms Burns claimed.
Meanwhile, Minister Murphy has indicated that dealing with  the homeless and housing problems are an absolute priority for Government and he will continue to implement the various objectives as set out in Rebuilding Ireland, Action Plan for Housing and Homelessness.
"The Minister has commenced an immediate  review of the Action Plan which will be completed in the next three months. Rebuilding Ireland, provides that by mid-2017 hotels/ BBs will only be used in limited circumstances to provide emergency accommodation for families," a spokesman for the Department of Housing explained.
"The Minister has stated recently that Local Authorities nationwide and the DRHE in Dublin will continue to roll out the various programmes designed to deal with homelessness. He has acknowledged that it will not be possible to have all  of the families out of hotels/ BBs by the middle of the year. The majority of families will be either accommodated or be informed of their future accommodation arrangements. A small number of families because of their particular  needs will remain in hotels until specific accommodation can be sourced."
by Alan Jacques