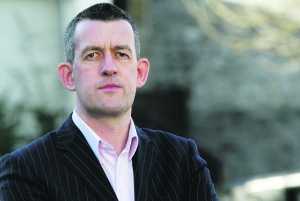 HSE Mid-West has only 55 per cent of the staff required for child and adolescent mental health services, according to figures obtained by Limerick Sinn Fein TD Maurice Quinlivan.
Expressing serious concern over the figures he received through a Parliamentary Question, Deputy Quinlivan said the figures showed that community teams nationwide for child and adolescent mental health services (CAMHS) have barely half the necessary staff.
"These figures are hugely disappointing and show the lack of interest and level of priority this government is giving to mental health," Deputy Quinlivan told the Limerick Post.
"'A Vision for Change' is a strategy document which sets out the direction for Mental Health Services in Ireland, and provides a template for government policy. Taking into account population increases since its publication in 2006, it recommends 12,778 full time staff should be employed in the mental health service in 2017.
"These figures show that just that just 9,815 whole time equivalents are employed in mental health services across the state in 2017. It also shows that 45 positions are empty out of a total of 100 staff recommended for Community Teams for Child & Adolescent Mental Health in the Mid-West region.
"This comes against the backdrop of a recent UNICEF study, that shows Ireland has the fourth highest teen suicide rate in the EU and 22.6 per cent of children aged between 11 and 15 stated that they had experienced two or more psychological symptoms more than once a week," he explained.
There was no response from HSE Mid-West at the time of going to print.
by Alan Jacques