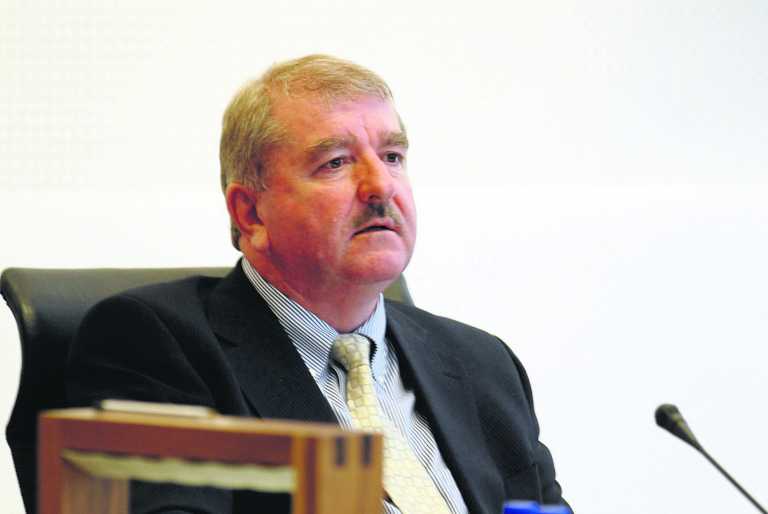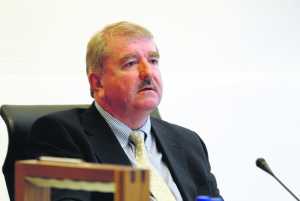 FORMER Mayor of Limerick City and County, Cllr Kevin Sheahan claimed at a local authority meeting this week that independent councillor and barrister Emmett O'Brien referred to him as a "fat f***er".
Cllr Sheahan told members of Adare-Rathkeale Municipal District at their monthly meeting that he was not happy at being subjected to verbal abuse on an ongoing basis and vowed to report the latest incident to council chief executive Conn Murray.
However, the former Fianna Fail Mayor did not name the councillor responsible for making the derogatory remark at this Tuesday's meeting.
"I am not sitting here to be called names. It is not nice. The latest one, just this morning, I was referred to as 'that fat f***er' by one particular councillor," Cllr Sheahan claimed.
Cathaoirleach Richard O'Donoghue (Ind) suggested he "make a complaint" about the incident.
"I will," the Fianna Fail politician replied. "You wouldn't like it. I will be reporting it to the chief executive."
The Limerick Post contacted Cllr Sheahan following the meeting and he alleged that it was Cllr Emmett O'Brien, a former Fianna Fail colleague who had made the disparaging remark about him.
"I didn't hear it. He never says it to my face, he would never do that, but it came back to me. This is an ongoing thing it has been going on for months. He is just an ignorant person," Cllr Sheahan claimed.
"I am not a thin-skinned person, but I had it up to my neck with this. It is so unprofessional. I wouldn't mind if someone called me a name once or twice but this is constant. Conn Murray is a very busy man, but I will be talking to the chief executive about this," he added.
Meanwhile, Fine Gael councillor Adam Teskey also told the Limerick Post this week that he had been referred to as a "fat prick" by Cllr O'Brien at the same meeting.
"I heard him mutter, 'fat prick' at me under his breath. I would be totally against these kind of disparaging remarks but, in the heat of exchange, things are said," Cllr Teskey commented.
"I don't intend to make an issue of it at the moment but in Cllr Sheahan's case this is ongoing and I feel it is totally inappropriate. He is the longest serving member of the council," he added.
Responding to the claims this week, Cllr O'Brien stated, "The allegation that I have engaged in unparliamentary language to a fellow councillor takes me as a great surprise. I am frankly more interested in serving the constituents whom I received such a large mandate from in the local elections in 2014 rather than engaging in petty egotistical squabbles. I conduct myself with the highest professionalism at all public meetings."
"The mood of the Adare-Rathkeale meeting on Tuesday however took an unfortunate turn when I expressed my grave concerns and objection that Cllr Sheahan was proposing the purchase of a property in Askeaton with public money of which he was the acting joint auctioneer. This struck me as most inappropriate and I did not want to have any hand, act or part in it.
"While Cllr Sheahan clarified the matter to my satisfaction both he and Cllr Teskey engaged in an embittered assault against me for the rest of the meeting. Since leaving Fianna Fail in 2014, this type of mindless man-marking is something I have come used but totally disregard it," he said.
by Alan Jacques