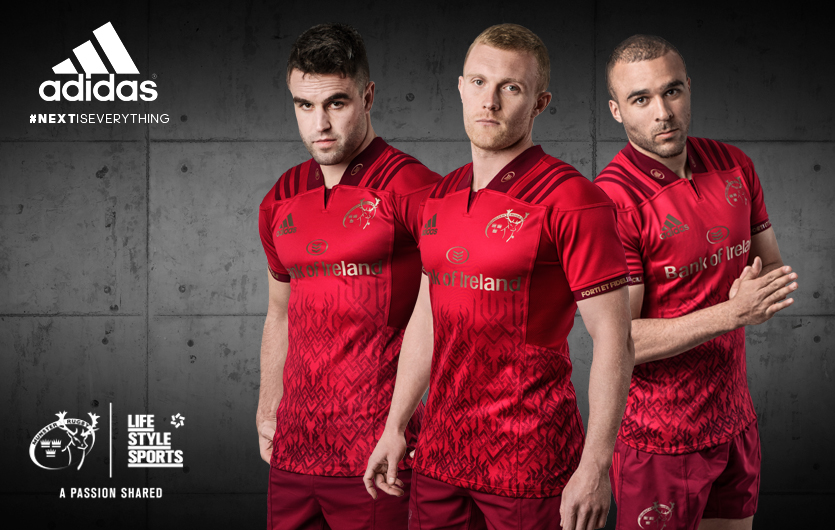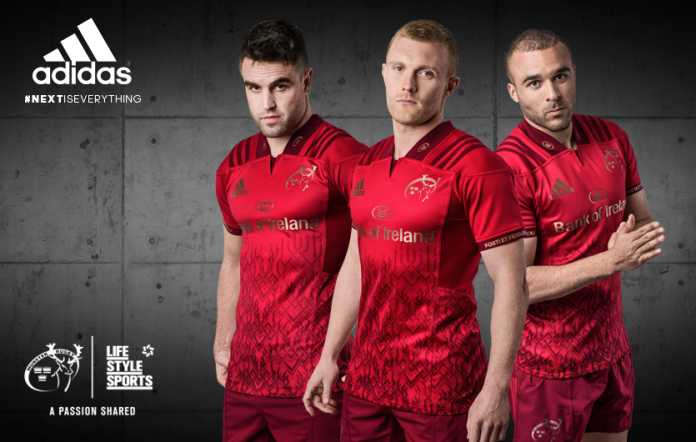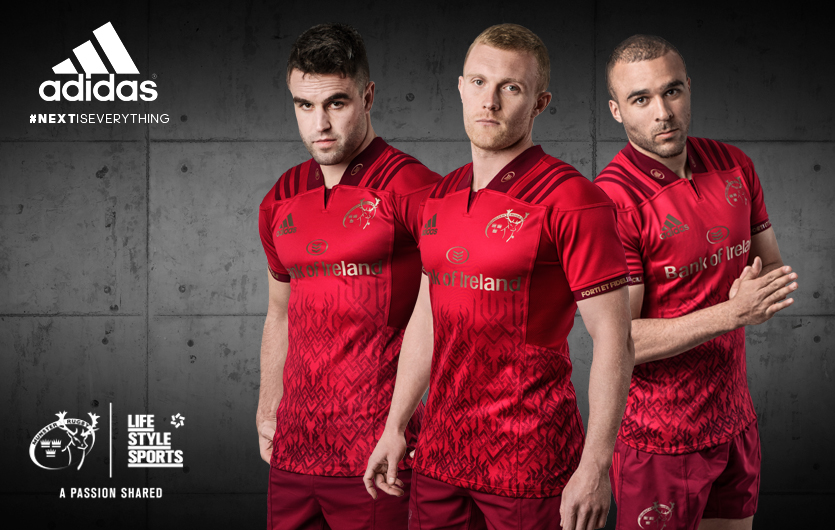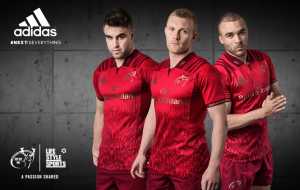 Munster Rugby have unveiled their home jersey for the 2017/18 season after showing off their new dark grey alternate kit last week.
The all-red kit draws inspiration from the province's rich heritage and shares the same Latin motto; 'forte fideli nihil difficil' or 'to the brave and faithful nothing is impossible', that once decorated the ancient battle shield of one of Munster's greatest families, the McCarthy clan.
Hidden in the detail of the kit, and in tribute to the famous Munster stag, is an antler tapestry, representing bravery, determination and fearsome territorialism. The Munster Rugby crest adorns the jersey in a timeless copper trim symbolising the gathering of strength from Munster's home soil and its history of forgotten ancient copper mines.
Once again Munster's most creative and digitally engaged supporters worked side by side with Adidas to create their own personal reveals of the new kit, collated under the hashtag #NextIsEverything.
The training range, available from today, bears the tell-tale aerial signs of the provinces feeder townlands as seen on ordinance survey and grid maps.
The new jersey is available exclusively to pre order online from the Life Style Sports website from July 17 and will be available from both Life Style Sports stores and their website on July 24.
Commenting on the jersey reveal, Debbie Byrne, Marketing Director of Life Style Sports, said: "The 2017/18 Munster Rugby home and training ranges have that rare balance of classic style and modern flare that are rooted in the history of the team, the land and its people."
She continued: "This launch is both traditional and innovative with the continued partnership with Munster's most creative supporters once again being enlisted to create their own unique and simultaneous unveilings."
Munster Rugby Head of Commercial and Marketing, Enda Lynch added: "As we return to an all-red home kit, Adidas have once again led the way in design and innovation in marking the province's heritage through the inclusion of the club's motto and nod to the stag, while also referencing our community ties with the map feature across the training range."