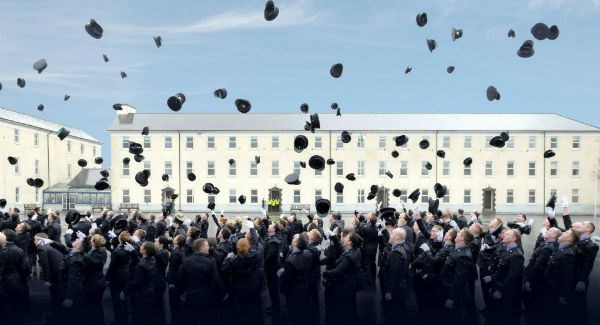 THE Public Accounts Committee has criticised a culture within An Garda Síochána of withholding information, providing inadequate information and keeping issues internal to avoid external awareness and scrutiny of very significant financial issues in the Garda College, Templemore.
The Committee has published its report entitled 'Examination of matters in relation to Financial Procedures at Garda College, Templemore."
Some of the main findings of the PAC's report include:
•    An immediate review needs to be undertaken to clarify the extent of the oversight role of the Department of Justice and Equality in relation to AGS. The Committee does not accept that because the Secretary General of the Department of Justice and Equality is no longer the Accounting Officer for AGS, the Department has no oversight role.
•    The Committee is of the opinion that there is a notable absence of a sense of common purpose between members of senior management within AGS.
•    Evidence presented to the Committee demonstrated a failure on the part of some members of AGS to understand or meet their obligations under the Ethics in Public Office Acts.
Committee Chair, Seán Fleming TD, said, "Over the course of the PAC's hearings into financial procedures at the Templemore Garda College, Members were disturbed by the apparent practice within senior management of AGS of not sharing pertinent information with its own Internal Audit Section, the Garda Audit Committee, the Department of Justice and Equality and the Comptroller and Auditor General, despite sufficient knowledge of financial issues being present at the Garda College. The Committee considers this a failure of corporate governance."
"The hearings themselves laid bare to the public fundamental differences within senior management in AGS that the Committee believes will undermine the ability of AGS to fully resolve very significant financial and other issues that have persisted for over a decade."
"We are endorsing the Interim Audit report's recommendation that training in Public Financial Procedures, governance and risk management should be prioritised for all administrative staff working in the Garda College. We also recommend that AGS review its processes for dealing with conflicts and the risk of intimidation of staff and that senior management receive specific training in this area."
"Due to the seriousness of the issues outlined in the interim audit report and the issues which emerged during this Committee's hearings, it is the intention of the PAC to return to these matters later in the year. It is vital that the Irish people can have full confidence in An Garda Síochána and that the many issues highlighted in this report are addressed as a matter of urgency."
The full report can be read here.