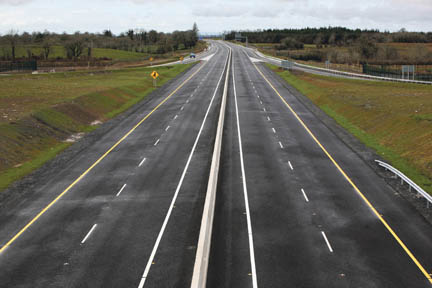 GARDAI in Limerick are appealing for witnesses to a car that drove on the wrong side of the Limerick to Dublin M7 motorway.
Last Saturday, July 15, at around 2.50pm, a silver Toyota Corolla or Avensis car drove the wrong way down the motorway between Exits 31 and 30, into the path of oncoming traffic travelling in the direction of Limerick.
A garda spokesperson said that the Toyota "forced another vehicle off the road, onto the grass margin and into the steel barrier, causing significant damage to the second vehicle.
"The silver Toyota then performed a U-turn joining the flow of traffic and travelled in the direction of Limerick, failing to stop.
"No injuries were reported at the time.
Gardai believe that an elderly male with grey hair and glasses may have been driving this Toyota car.
"This is a cause for concern if a similar incident were to occur again.
"There may have been other vehicles travelling on that section of the M7 at the time with dash cams or emergency vehicles with a recording facility and we would like to hear from such drivers also."
Roxboro Road Garda Station 061 – 214340 or Garda Confidential No. 1800 666 111 can be contacted with information please.
See more news here.