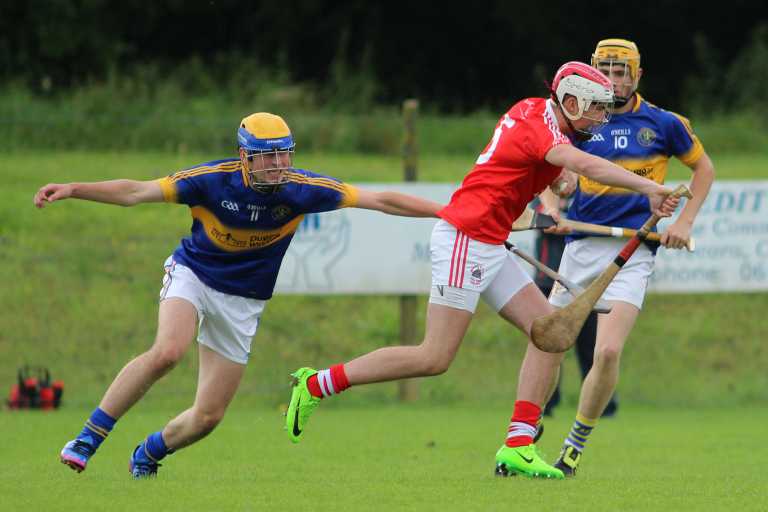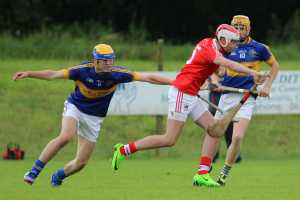 Mungret St. Pauls and Patrickswell played to a 2-13 to 2-13 draw last week as Mungret St. Pauls came back from a 7 point deficit in the second half.
Fortunately, the rain held off on Friday, July 21 when Patrickswell travelled to Mungret for the minor hurling game. With a great crowd of supporters for both sides, the game was shaping up to be a great one.
Mungret St. Pauls lost the ball on a chance at goal to open the game. It was a point a piece early on before Patrickswell got their own chance and took it, sending the sliotar into the back of the Mungret net.
Patrickswell followed their goal up with a point and had a nice lead to finish the first half. Patrickswell kept the pressure on as they shot wide four times in a row and pointed a free to close out the half.
The second half started and Mungret St. Pauls were struggling to hold possession of the ball. Patrickswell brought the gap further away when a few minutes into the restart they had an additional point and shortly after their second goal leaving Mungret seven points behind.
Just as Mungret St Pauls appeared to be out of the game, they closed the gap on Patrickswell, as they sent the ball up to their forward line and scored a vital goal followed by a pointed free. Mungret St. Pauls had a lot of work to do but they finally looked like they were back in the game.
Patrickswell added 4 more points with only one from play while Mungret ticked 2 more onto their score sheet, both from frees. Mungret kept the momentum going as they scored their second goal of the game followed by a pointed free to close the gap to just a single point.
With the game on the line, a sideline ball was declared for Mungret St. Pauls. Everyone watched as the sliotar was struck perfectly between the uprights to bring the teams level. Patrcikswell needed a win, but two more pointed frees a piece sealed this game as a draw.
Mungret St. Pauls next meet Doon in Mungret on Thursday, July 27 in what should be another great game.
Read more stories like this in the Limerick Post Sports section.