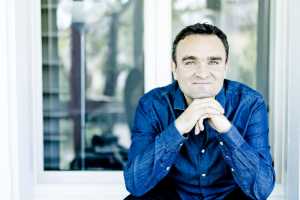 IRISH Chamber Orchestra introduces another exciting season, working with Jörg Widmann, artistic partner of several years standing. Now he is moving on from Mendelssohn as muse to the works of Schubert and Schumann, alongside his own compositions.
Much lies ahead, including touring with Bach in October and the Christmas festive concert with Ailish Tynan in St Mary's Cathedral for December 14.
For now we will look to September joy only. Consider opera and consider strings.
From September 9 to 16, Irish Chamber Orchestra will give various venues a unique collaboration of Benjamin Britten's 'Owen Wingrave' in co-production with Opera Collective Ireland and in association with Académie de l'Opéra national de Paris.
This production will be conducted by Stephen Barlow and premiers here September 9.
Based on a Henry James story, 'Owen Windgrave' is a statement of Britten's lifelong pacifism; the music is this British composer at his luminous best. For Lime Tree Theatre, the orchestra's preferred staging ground for opera in Limerick.
Then from September 27 to 29, Hungarian maestro/ principal guest conductor Gábor Tákacs Nagy conducts a premier by Cork man Sam Perkin and written for another Corkonian, percussionist Alex Petcu.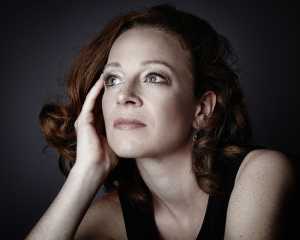 Both have worked previously with our Limerick based orchestra.
'365 Variations on a Gesture' is inspired by a lifelong fascination with waves and the commission has been funded by the Arts Council of Ireland. Elgar's 'Serenade for Strings' features with Brahms' gutsy 'String Sextet No. 1 at University Concert Hall, Limerick on Friday September 29.
A quick look at November's offer. Jorg Widmann brings back his gifted violinist sister Carolin on Wednesday November 15, looking back to previous homage to Mendelssohn. This concert will feature the classical great's 'Midsummer Night's Dream' overture as well as Widmann's arrangement of his 'Wedding March'.
Bear in mind this reinvention of Mendelssohn's work was a commission by renowned architect Daniel Libeskind (Jewish Museum, Berlin; Museum of the Kurds; Sao Paulo's Vitra Tower) for the wedding of his daughter, Nina.
See more on www.irishchamberorchestra.com
Featured image, Limerick soprano Róisín Walsh/ Miss Windgrave, September 9