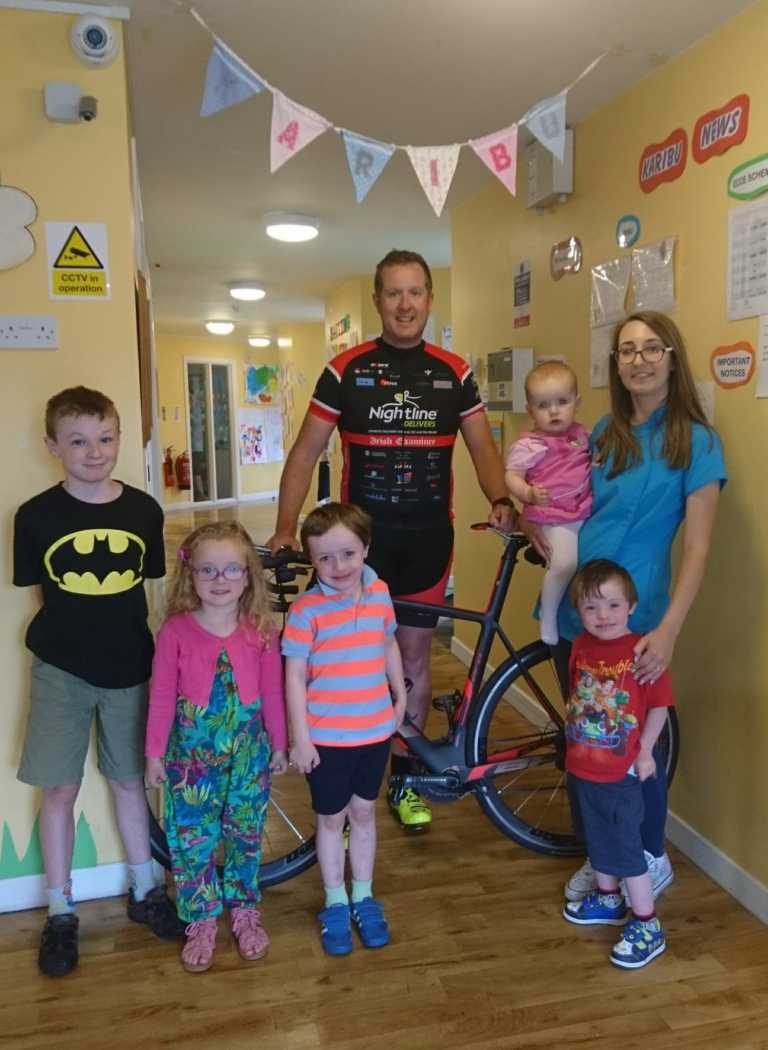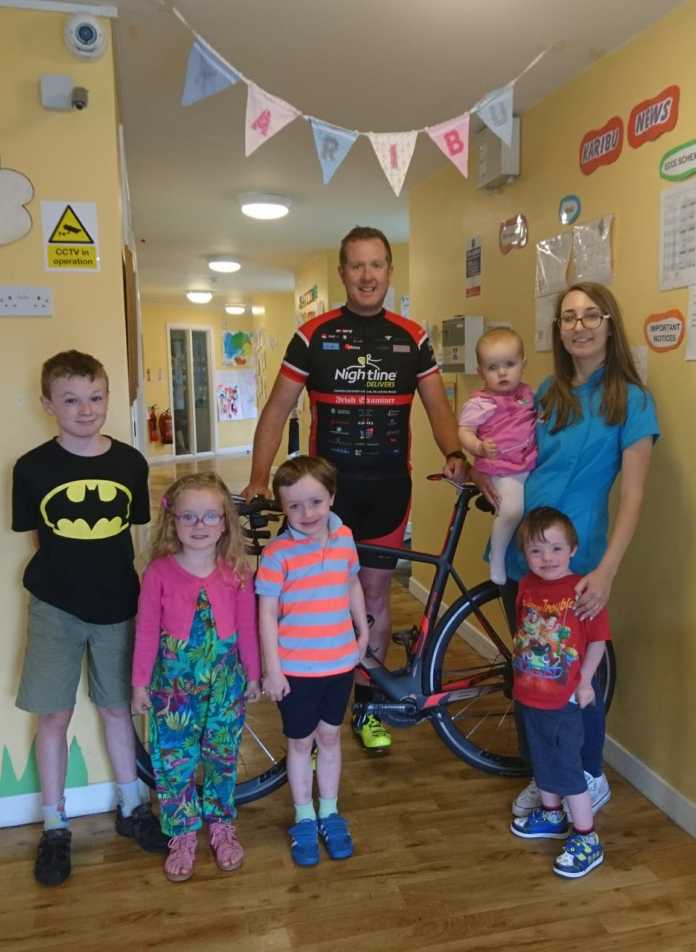 LIMERICK man Alan Dooley will be taking part in the 17th Tour de Munster cycle in aid of Down Syndrome Ireland.
Helping Alan in raising funds for Down Syndrome Ireland, Karibu Montessori organised a pyjama day on Wednesday, July 19, and, as Alan's son Brynn attends the school, all the children and staff came to the creche in their pyjamas and made donations in aid of Down Syndrome Ireland.
The gruelling Tour de Munster challenge, spanning across all six counties of Munster follows a route more than 600km long. Beginning in Cork on Thursday, August 10, the four-day journey makes its way to Lismore, Tipperary, Limerick, Killaloe, Kilrush, Dingle, Kenmare and culminates in a tough climb up the infamous Patrick's Hill in Cork.
Down Syndrome Ireland is the primary source of information and support for people with Down Syndrome, their families and the professional community in Ireland.
Follow Alan's progress as he trains for the tour on his 'Everyday Hero' page where he has clocked up more than 1300 km and is approaching the halfway point of his fundraising goal which is set at €1,000.
You can find more information at Alan's 'Everyday Hero' account
Read similar stories in the Limerick Post Community section.