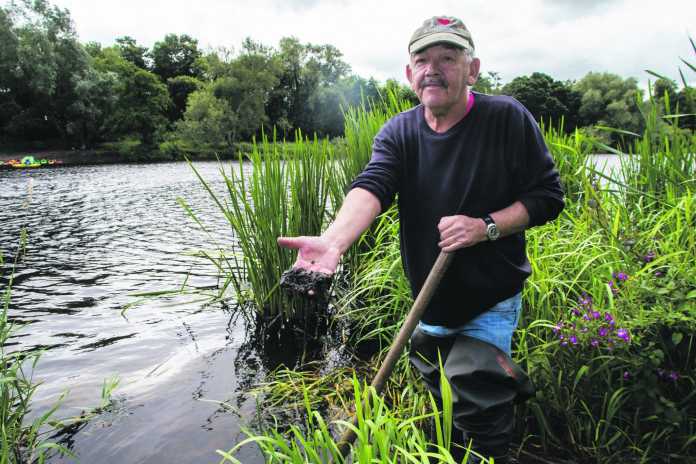 Edward McNamara has been angling on the Shannon River for the past 60 years and still uses the hut from where he started his lifetime passion on the riverbank at Plassey.
He has seen the river transform over the last half century and believes it has reached a critical point for the sustainability of salmon fishing in the area.
Sign up for the weekly Limerick Post newsletter
"We used to breed salmon in Plassey, but now it is unsustainable. They dammed off Plassey when they built the Ardnacrusha Power Station and the Parteen Weir. Now we have to use Birdhill, where they are breeding salmon and letting them off into the waters.
"But when all the overflowing water comes down from the Parteen Weir and Ardnacrusha all the fish are washed away as it flows through Plassey," he told the Limerick Post.
"The Shannon is supposed to be the best river for salmon in Ireland but the ESB and Inland Fisheries Ireland are not treating it well. I want the fisheries managers to come out of their offices and look after the Shannon, the way they should."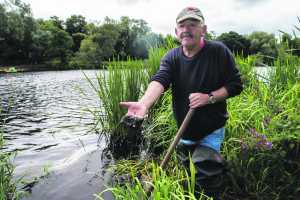 The ESB are responsible for this section of the Shannon and have acknowledged the difficulty in sustaining salmon levels in the region.
A spokesperson said: "Salmon spawning activity may be naturally compromised, also the flooding event of the past season represents a natural event, which is irrespective of the presence of ESB installations."
A spokesperson for Inland Fisheries Ireland said that they had an enforcement and conservation role in this area, ensuring that Wild Salmon stocks and other fish species are protected.
"Inland Fisheries Ireland is ensuring the protection of the vulnerable wild salmon stock through conservation measures such as restricting salmon angling where they are below conservation limits, providing advice to anglers on methods of angling, providing an environmental remit on any planning developments on or near the river, water quality inspections and carrying out surveys to estimate the numbers of fish available in the catchments," the spokesperson explained.
However Mr McNamara said they still aren't doing enough to save the Shannon salmon stocks. He also maintains that money collected from allowing foreign companies to use the river, competitions and license fees needs to be put back into river.
"If this river is going to be kept the way it used to be, they need to come out of their offices, take off their coats and look after the river," Mr McNamara said.