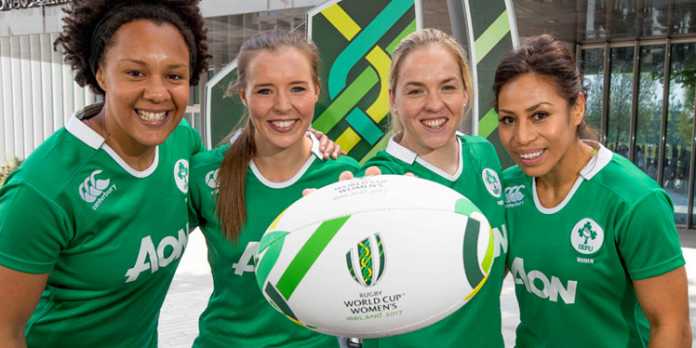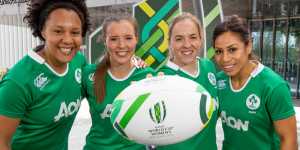 Who would have thought it? Little old Ireland, hosting a World Cup, and all on its own too. If only they could see us now, Collins, de Valera, Markievicz, Joe Dolan, they'd be welling up; a World Cup? In Ireland? G'wan out of that and don't be having me on.
But it's true, as of yesterday the Women's Rugby World Cup for 2017 is being played on these shores. The best players from across the globe have set up camp on the Emerald Isle and won't be leaving till the trophy is presented to the winners on August 26.
There'll be no sojourns to Scotland, no hasty flights to France, this is our World Cup, and ours alone.
Well actually it's Dublin's, and Belfast's, the rest of us haven't really been included. There'll be no games outside of either capital, North or South; none in Cork, none in Galway, none even in the spiritual home of the game, Limerick.
It's hard to be cynical about an event that has been the cause of such goodwill throughout the country, an event which is seen as a potential trial run for the men's version in 2023. But when you see how the games are being scheduled, where the games are being scheduled, you can't help but wonder why they even bothered.
In case you didn't know, the entirety of the group stages, all eighteen games, will be played in the nation's capital. Furthermore, they will be played in just two venues at University College Dublin (UCD); Billings Park and the UCD Bowl. And those games will be played over three days, six matches a day, three on each pitch.
Where does one even begin with this?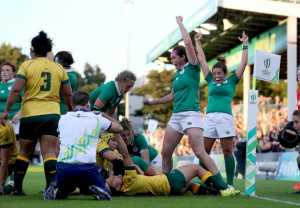 Yes, there are financial constraints to consider –women's rugby is still a developing sport and the funds aren't available to host pool games at Thomond, the Aviva and the rest – but this is reminiscent of your yearly pub league, where the teams waiting for their game tog out on the sideline to the wolf whistles of braying spectators.
I'm sure the facilities at UCD are better than that, but are they good enough to host six different teams one after the other? And what of the pitches? Even the world's best groundsmen would struggle to reshape and refashion what are sure to be heavily damaged playing fields, and they've got to do it twice in quick succession.
What kind of message does that send out to the teams who must take to the field last? To players who have waited a lifetime to play in a World Cup and must do so on a surface obliterated by two previous encounters in, what's likely to be, inclement weather.
The whole thing just reeks of a job half-done, of a small-time attitude to what should have been a national event.
Since the Irish women's team won the Grand Slam in 2013 and followed that up with a win over New Zealand the year after, the entire country has taken an interest in their fortunes. There has been an uptake in participation and young girls all over the country have expressed an interest in what was traditionally a male-dominated sport.
So, what better opportunity to capitalise on this wave of enthusiasm than with a World Cup, with a tournament showcasing the best exponents of the women's game for the entire nation?
Yet that opportunity has been squandered. Sure, lots of children from outside of the capital will attend the games, the most enthusiastic may even convince their Limerick-based parents to book a day off work to travel up for the games. They'll be in the minority though. For most of us, this will just be another event held in Dublin that we won't get to see.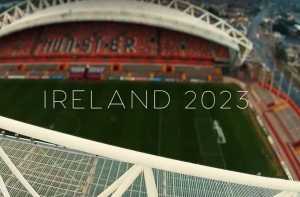 Maybe in six years' time, following a successful bid for the 2023 event, we'll finally get to see a World Cup game in Limerick. And, if we do, it will be a huge event, one of the biggest this city has ever seen.
By that stage, the women's game may have grown yet further in popularity, perhaps boosted by a strong performance from the host nation in this year's tournament, their exploits and feats witnessed by an exclusive audience at venues deep in the capital's heartland.