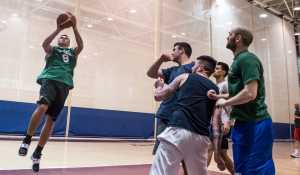 FOLLOWING a tough season which ended in relegation last year, the University of Limerick (UL) Eagles are aiming to fly back to the top rank of the Irish men's basketball league.
The 2016/2017 season ended with heartbreak as the Eagles, having won two championships in the past decade, found themselves relegated from Ireland's premier division.
Like all sports, future success of basketball begins with young players and with an active underage district league in Limerick, Eagles' coach Tommy Walsh believes an injection of youth is what the team needs.
And, with the underage Lions joining forces with the Eagles, he is excited about the prospects for the coming season.  
"It's a complete re-build this year. The structure of this whole club has changed. We're looking to be more inclusive of young kids from the Lions, which is very successful, feed players into the Eagles"
Walsh moved to Ireland the United States and joined the UL Eagles last season in desperate attempt to stave off relegation.
A Bronx, New York native, he believes "basketball in this city is spread too thin" and the talent needs to be "funneled up to the best team, where kids aim to play for the top team".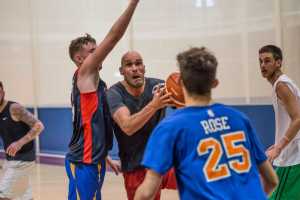 Limerick Lions youth basketball club chairman Trevor Moore, who is also chairman of the Eagles, maintains that a successful Eagles team is important for youth basketball in Limerick.
"The Eagles are very important in the view of young kids with the Limerick Lions and Limerick Lakers having a pathway to senior men's basketball. We have a local league here, but to play in the national league, it's very important we build on the structures here."
"The aim this year is to stabilise the team, build some youth into it. We lost a lot of our senior players and, with the experience of our coaches, we need to bring more young players into the side. We need to set up this structure for the young kids, start feeding them in because we have a really good underage structure."
Tommy Walsh wants the Eagles to consistently compete with teams from Dublin and Cork in the higher division of the national league.
"If we can't compete with teams from Cork and Dublin, as players get older they can fade away from basketball"
But for the time being, competing in the division they are in will help them in the building process and there is a strong belief that the team will be competing for silverware this season.
UL Eagles' preseason training got underway this week with their first game of the season scheduled for mid-September.
Read similar stories in the Limerick Post Sports section.