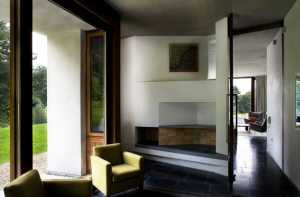 THE UNIVERSITY of Limerick has come under fire for having two official homes for its president and spending money to maintain them while one is not lived in.
The first Presidential home at Ballycuggeran in Killaloe was purchased at a cost of almost €500,000 in 1998, but it has remained largely unoccupied since.
The property, set on two acres is a four-storey mezzanine offering views of Lough Derg, and was bought by a philanthropic fund.
It is now estimated to be worth €1.5 million but it is not occupied and, along with the second presidential property at Garraun on the Clare side of the UL campus, is costing €109,654.55 in maintenance and continued renovations to date.
The Kilalloe property was bought during the time of the university's second president, Prof Roger Downer, who handed it over on his retirement. The house was leased in May 2009 for 18 months but has since been vacant.
Meanwhile. the second property on the Castletroy campus cost €2.2 million to build is now home to the current UL president, Dr Des Fitzgerald and is regularly used for entertaining donors or visiting academics.
Limerick Fianna Fáil Deputy Willie O'Dea said that the university should sell or lease the property at Ballycuggeran "to get the best possible use out of it and ease the burden on the taxpayer".
In a statement issued to the Limerick Post, a spokeswoman for the university said that the former UL President's Residence at Ballycuggeran, Killaloe, was on the market initially but, given the downturn in the property market, it was removed from sale.
"The on-campus current President's Residence was built as a result of a philanthropic donation to the University that was gifted specifically to fund the establishment of an on-campus residence.
"The future for the former President's residence in Killaloe will be considered in due course by the new UL President," the statement concluded.
You can read similar stories in the Limerick Post News section.