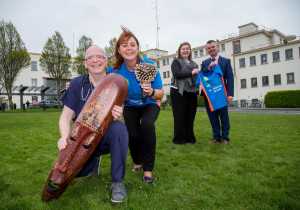 STAFF at University Hospital Limerick and across UL Hospitals Group are gearing up for their annual charity 5k run /walk to take place on Friday August 25th at 6.30pm.
The event will see staff of all abilities taking part in a 5k run/walk around the Dooradoyle /Raheen area which, now in its third year, has become an annual event at UHL.
Sign up for the weekly Limerick Post newsletter
This year, the event is in aid of the Friends of Ghana , an NGO formed last year by UL Hospitals Group and its academic partner the University of Limerick to deliver medical training programmes in the remote Upper West Region of Ghana. A team from UL Hospitals Group and UL visited Ghana recently to deliver a programme in pre-hospital emergency care to 80 health workers in the Region and further programmes are planned.
Promoting exercise in the workplace is part of UL Hospital Group's commitment to health and wellbeing, a commitment formalised in the publication of the Group's Healthy Ireland Implementation Plan 2016-2019.
Healthy Ireland is at the centre of government health policy, promoting physical and mental health and wellbeing with a view to reducing the burden of chronic disease in the decades to come.
Hospital groups, including UL Hospitals Group, have adopted plans in line with the national strategy to promote health and wellbeing. The UL Hospitals Healthy Ireland Implementation Plan 2016-2019 identifies 60 priority actions to do just that for the c 380,000 people it serves and the 3,300 staff it employs in Limerick, Clare and Tipperary.
Laura Tobin is Project Lead for Healthy Ireland at UL Hospitals Group. Speaking in advance of this year's 5K, she commented, "We have been holding 'Meet & Train' evenings every Monday for the past number of weeks and are looking forward to the event on the 25th. We are delighted with the support so far from all of our staff who have been training hard. Also the involvement of our local athletic clubs and Run Ireland is great to see ."
"Of course the main objective is to get runners and walkers of all abilities involved . Last year we had almost 200 participants including our own staff, retired members of staff and some members of the public as well from the area, we are hoping for a great turnout again this year."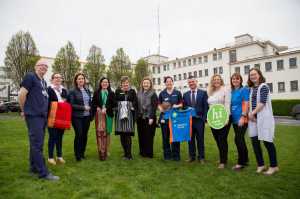 Josephine Hynes, Executive Lead on Health and Wellbeing at UL Hospitals Group commented, "It is up to all of us to adopt as healthy a lifestyle as possible and this in turn has a positive impact on our work life. Health and Wellbeing of staff is one of our key priorities here at UL Hospitals Group and the 5k run was one of our first initiatives, its going from strength to strength each year. I would like to thank the Organising committee of the UL Hospitals Group Sports and Social Club for their work and we are looking forward to a great event."
Members of the public are very welcome to join the run on the 25th August, and can register on the evening at main reception, UHL from 5pm – 6pm, the race starts at 6.30pm.
The run/walk will be chipped and timed, with each participant receiving a specially designed t-shirt and, on completion, a medal. Trophies will be awarded to the first three men and women home, and to the first male and female members of staff to finish.
Registration costs €10 including the race t-shirt and number with official chip times, all proceeds to Friends of Ghana.
There are six hospitals in the UL Hospitals Group, University Hospital Limerick, Nenagh Hospital, Ennis Hospital , Croom Orthopaedic Hospital, University Maternity Hospital Limerick and St. John's Hospital (voluntary).
Nenagh Hospital also holds its own annual 5 K run as part of the wider effort to promote Healthy Ireland in the Region and had a successful 5k in May this year for staff of both the acute services and community health care.
See http://health.gov.ie/healthy-ireland/ for more information on Healthy Ireland.
You can read similar stories in the Limerick Post Community section.