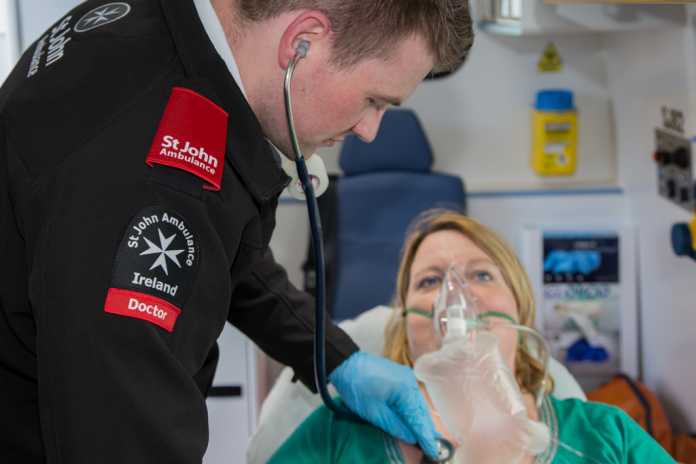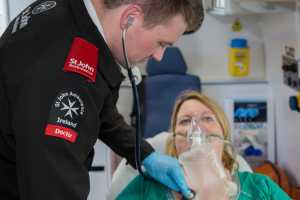 This 1-day St John Ambulance Emergency First Aid course will provide you with the practical and possible life-saving skills to deal with an emergency situation. Focusing on the essential elements of first aid and life-saving skills,  the course content can be tailored to suit the client and/or specific business or industrial sectors. This course is run at St John Ambulance premises in Dublin and at other locations around the country. St John Ambulace can also teach in-house if it is more suitable for employees and employers.
Course content includes: Patient Assessment, Respiratory Emergencies, Accident Scene Management, Choking, Circulation, Shock, Wounds and bleeding, Bandaging, Fractures Spinal injuries, Sprains & Strains, Concussion/Compression, Unconsciousness, Stroke & Heart Attack.
All St John Ambulance instructors have several years of practical experience in the field and in teaching. The course consists of theory sessions followed by practical sessions where the participants get the chance to test their new skills.
The course is tested by a written assessment, continuous observation by the trainer and an adult
CPR/AED skills evaluation.
Successful participants are issued with a St John Ambulance certificate which is valid for 2 years.
The cost of this course is € 95 per person which includes the supply of a first aid manual. The cost reflects a high trainer-to-trainee ratio and an emphasis on small-group learning. Discounts are available for groups.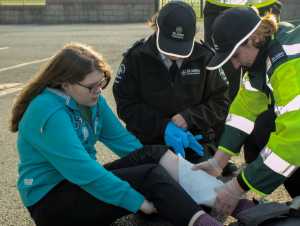 Contact [email protected] with details or visit the St John Ambulance website.
At present, Limerick boasts a membership of almost 80, a quarter of whom are cadet members. The division's membership spans all skill levels from First Aider to Doctor. The adult division serves at an average of 180 duties a year, just fewer than one every two days, and provides approximately 4,500 hours of volunteering to the community annually.
Limerick recently became the first division outside of Dublin to host the national St John Ambulance competitions, combining the celebration of its 80th anniversary with a competition weekend.