The group swapped jazz for bluegrass for a joke – have since played with Keisha and The Backstreet Boys and a chance meeting with Hermitage Green on tour in the US persuaded them to bring their show to Limerick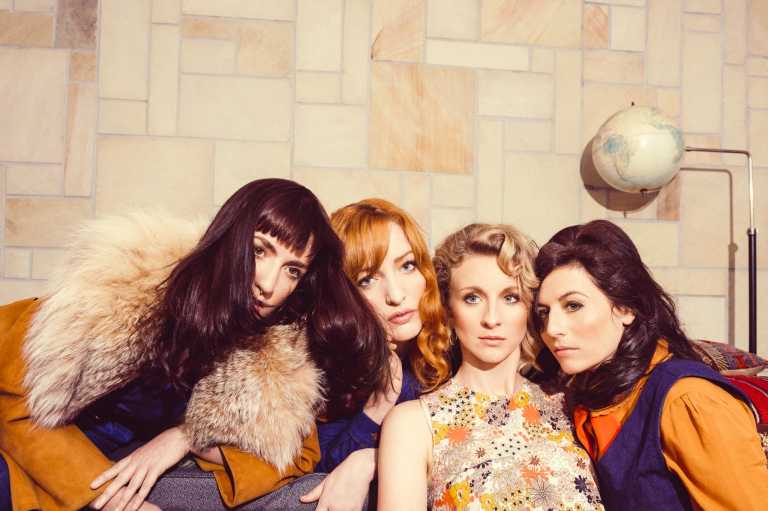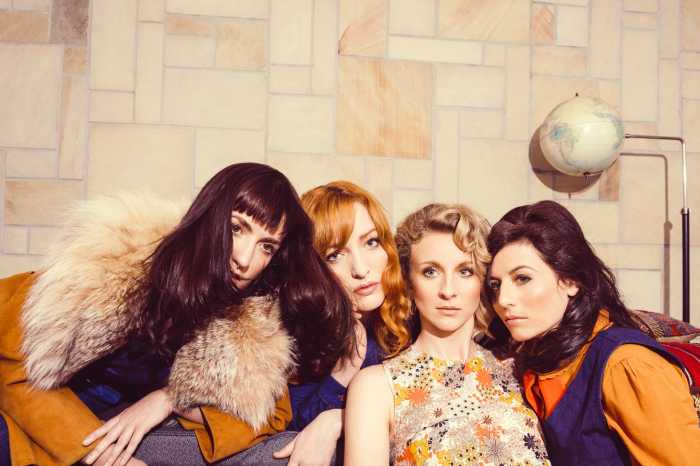 Australian group All Our Exes Live in Texas sing songs about twisted love tales, heartbreak and bad tattoos. The foursome have a debut album on release and a chance meeting with Limerick's Hermitage Green while on tour in the US has persuaded the four ladies to include Dolan's Warehouse on their UK/Ireland tour.
Georgia Mooney, who sings and plays mandolin with the group, chatted with Limerick Post Newspaper this week.
All Our Exes Live in Texas came together as a one off project. The Australian four girls have backgrounds in jazz, pop and folk music and studied jazz and played piano. While all of them were doing their own solo song writing a friend suggested that they form a group and do a 'O Brother Where Art Thou' tribute show. They took just weeks to learn new instruments. Listening to them today, they have developed into a tight, magnetic and fun live show.
"We thought it could be fun," says Georgia. "We picked up some new instruments, (accordion, mandolin and ukulele). We scraped five songs together. We had such a ball that we felt we had accidentally come across this magical little combo. Gradually it became the main thing."
A well received debut EP in 2014 was followed by the combo's debut crowd funded album 'When We Fall' this year. The album blends into a potent mix of country, folk, indie Americana with irresistible rich, sweet harmonies – everything from folk laments to the sound of a cool sixties girl group going country.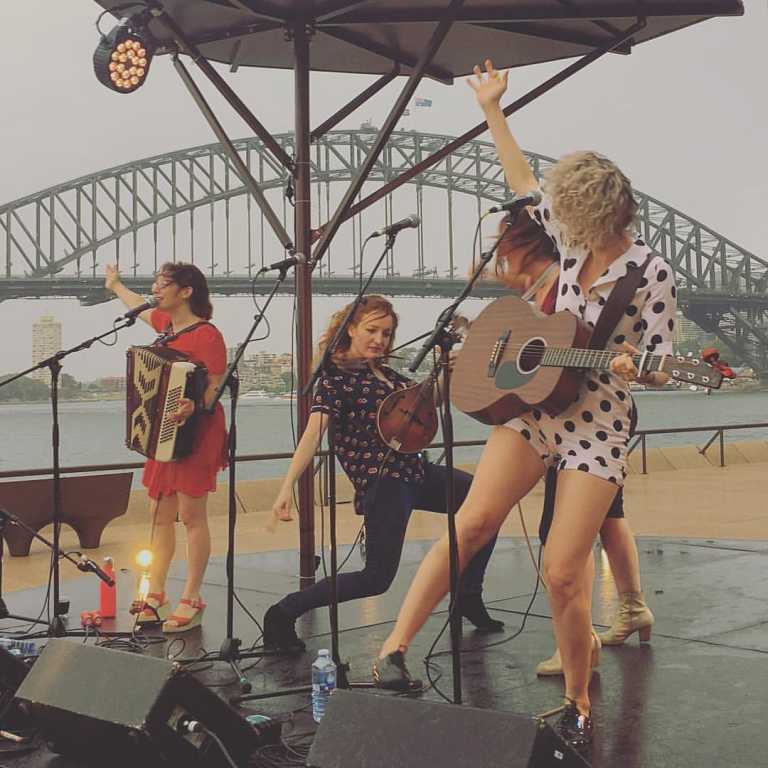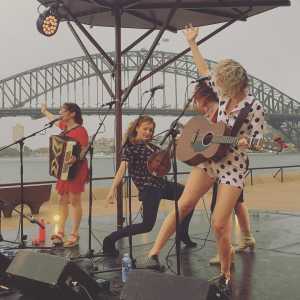 "We have been trying to play as much as possible. It took us quite a while to record the album of all these songs we have been playing at shows. But they are all well road tested."
"We think of ourselves as a folk band, but we play pop festivals and we play country festivals. We have have played some crazy support gigs."
The touring has brought The Exes to the US a number of times. They have toured with  Midnight Oil, Passenger, Boy & Bea and Nathaniel Rateliff & The Night Sweats. In a most unlikely combination The Exes supported The Backstreet Boys recently on their tour of Australia where the 90s' popstars would show the girls their dance moves.
So how did the Backstreet Boys audience take to you girls?
"I think it was slightly mixed!" laughing.
"We had a really great time. I was transported straight back to 11 years old and feeling very squeaky and excited."
The girls also lent their vocals to Keisha's recent single 'Praying'. The producers and songwriters need to add a choir to the song and the four girls layered their perfect harmonies and the result can be hear as Keisha's heartfelt anthem reaches a crescendo.
All Our Exes Live in Texas are already working on the follow up album and will drop a few new ones at the Limerick show. The group is experimenting and co-writing and Georgia says the sound is getting grittier with the introduction of electric guitars.
With four songwriters in the band, how do you diplomatically select the songs to bring to the live set? What happens if one song just isn't that good?
"It hasn't really happened. We've been quite lucky – no one has come in with a real shocker.
"Because we workshop them all together they fell like everyone's song by the end of it. We still very much love and respect one another – we're all just best mates."
And the name of the band? It is based on a hit country record by George Strait (1987).
A friend of the band described the moniker as – "the best band name that we could think of that afternoon".
"We thought we were doing just one show and we were looking for something silly. It has served us really well. It represents that we don't take ourselves too seriously."
And for the record, none of the band's exes have ever moved to Texas, they all live in Sydney.
All Our Exes Live in Texas play Dolan's this Friday August 25. Perhaps a few members of Hermitage Green will be spotted lending some support!