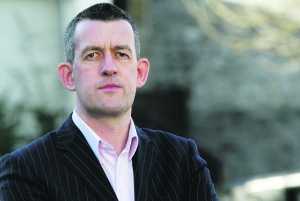 A NEW report published by the Simon Community shows the gulf between HAP (Housing Assistant Payment) and rent prices in Limerick, says Sinn Féin TD Maurice Quinlivan.
According to the report, there was only one property available to rent in Limerick City within the Rent Supplement/ Housing Assisted Payment limits over the period of the study.
The charity's Locked Out of the Market report strongly indicates that the gap between housing benefit payments and market rents is too wide for people who are struggling.
"This report highlights the major gap that has developed between the levels of Rent Supplement and the Housing Assisted Payment and the rents that are been charged for property. It is becoming near impossible for families to get housing, even with the assistance of these payments," said Deputy Quinlivan.
"Only one property in Limerick City was available within the HAP/Rent Supplement parameters over the period of this study. This house fell under the category of payment for couple/single parent and one child.
"There were no properties available for a single person, couple, or couple with two children within the Rent Supplement or HAP limits."
Nationally, the report found that 91 per cent of rental properties are unavailable to those in receipt of Rent Supplement/HAP. Rents, it found, have increased by 13.4 per cent from January to March.
"The housing shortage in Limerick is also highlighted in this report. Over the three days of the study, only eleven houses were available to rent in Limerick City Centre, down from thirty-five available at the same time last year.
"The housing crisis is worsening and the state supports currently in place to help people struggling to pay for housing are being exceeded by skyrocketing rents," the Limerick politician commented.
Quinlivan also maintains the fact Limerick City is not designated a Rent Pressure Zone is "baffling".
"This measure would ease the ever-increasing cost of rent and limit it to a maximum four per cent per annum. This measure should be brought in immediately.
"Working families are increasingly becoming homelessness because they often earn too much to apply for social housing support or too little to either rent privately or buy their own home. In many cases, middle income working families cannot afford to save to buy a home.
Niamh Randall, national spokeswoman for the Simon Communities in Ireland, believes the sustainable long-term solution to end the current crisis is to build more social and affordable housing.
"The gap between housing benefit payments and market rents is too wide for people who are struggling, people who are homeless or at risk of becoming homeless," she warned.
Visit the Limerick Post News section to read more Limerick articles.