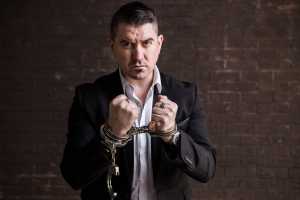 LIMERICK Magician, Steve Spade is set to amaze the Electric Picnic audience this weekend, as "Ireland's answer to Houdini" will be part of this year's Electric Sideshow.
Invited by Jerry Fish and Foxy Pcox the Limerick escapologist says he "will be there doing some Houdini inspired magic and escapes this weekend".
"We will also be Filming backstage Saturday with some of the live acts it's going to be a great weekend," said Steve Spade.
Steve has been doing magic since his childhood, performing at every opportunity on the streets and in the pubs and clubs of his native Limerick. Having wowed stars such as Mike Tyson, Florence and the Machine and Glen Hansard; Steve is no stranger to the Electric Picnic stage having stunned 10,000 people at the festival previously.
Read similar stories in the Limerick Post Entertainment section.