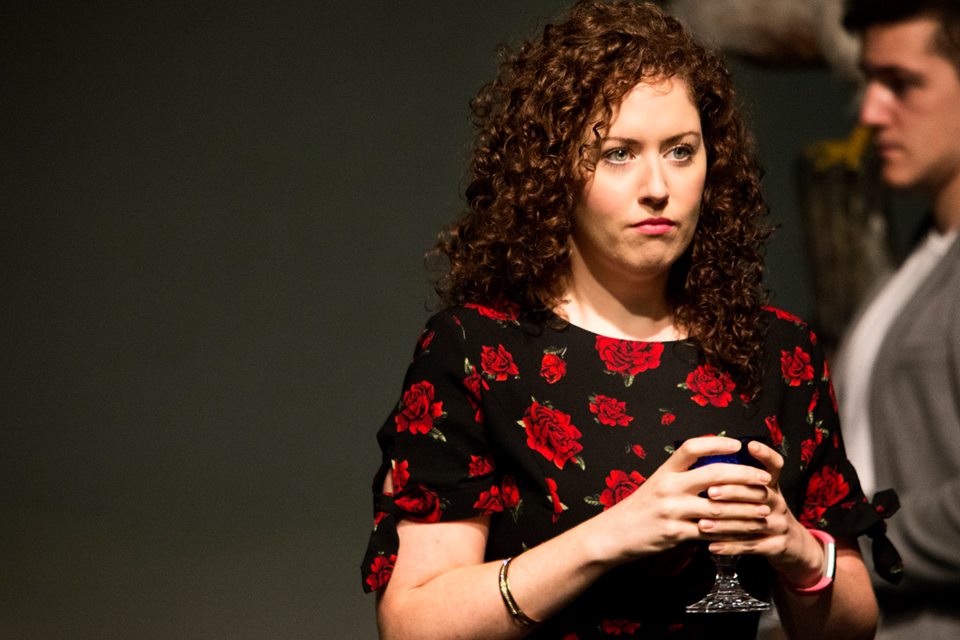 FIVE years on and Lime Tree Theatre's status with bold, innovative performance is absolute. A small team led by Louise Donlon pulled a major coup this year, again, with the national premier of 'Angela's Ashes – The Musical', hailed as a hit here and nationally by critics and audience.
Lime Tree's season opener is another premier bound for travel. The Opera Collective Ireland with L'Academie de L'OPera National de Paris and Irish Chamber Orchestra pull together for 'Owen Wingrave' in a fortnight, Saturday September 9.
Arts page met with the theatre's marketing manager Gill Fenton to preview highlights in a rich programme set to unfold.
"'Anam' on Friday September 15 is a Siamsa Tíre show going to all theatres in NASC (gaeilge for 'link'), funded by the Arts Council. We are working more closely with all those venues and are now established on the national touring trail," Gill says of this 8-strong circuit. "Other shows we had through NASC were 'The Weir' in Lime Tree last June and for Belltable, 'The Dead'."
'Anam' is described as a "raw, percussive dance piece" with live music and song composed by musician Fergal Ó Murchú.
On to Limerick Events Guide's former editor David O'Donovan "who got funding from Fáilte Ireland for a new festival here, 'I.NY' which will run from October 5 to 15. It is taking place in various venues and Glen Hansard will play on October 11 in Lime Tree Theatre. The Belltable is part of I.NY too.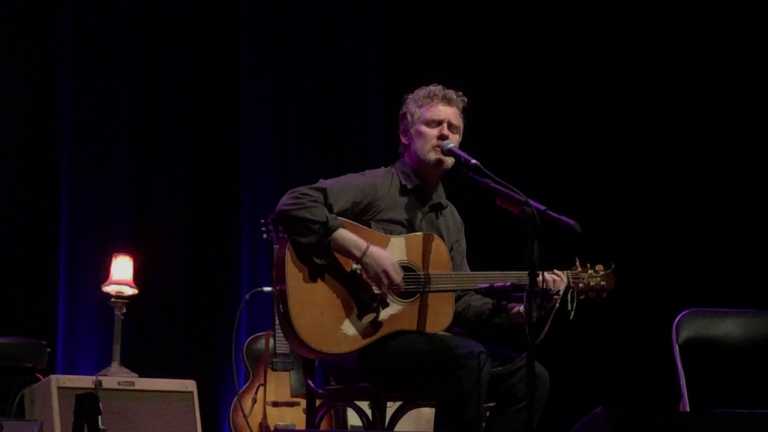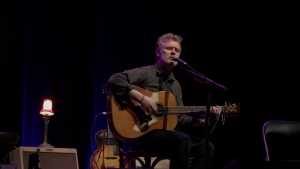 "We have the musical of 'The Playboy of the Western World' on October 5 and that's supposed to be excellent. It got rave reviews."
Into October/ November. "We have (comedian) Reginald D Hunter – and the amazing Ruby Wax, which I'm very happy about".
For November 3 a camera man for the natural world, Collin Stafford-Johnson will give his talk and audio-visual show, 'Living a Wild Life'.
"This is an 'in conversation' piece as we had with Parkinson, Patricia Routlege and more. Interest is huge in this sort of platform and it brings in a different sort of audience, people who are not regular theatre goers".
'Death of a Salesman' will delight those of us who haven't seen an Arthur Miller play here in a decade or more, set for November 7 to 11. "From College Players, they have asked Liam O'Brien of Bottom Dog Theatre Company to direct. That's what I like about College, they are not afraid to bring in a new director [new to them] and take a risk".
"We have musicians Martin Hayes and Dennis Cahill on November 16 and you'll see that there is a strong element of trad throughout the programme here."
Can you picture Isobel Mahon from 'Glenroe' and 'The Clinic' from TV? She has now written a comedy called 'BOOM?' and packed it with other stars: Claudia Carroll, Rose Henderson, Maria McDermottroe and Karen Egan from The Nualas. A smash hit in Dublin, its pulling power should translate with a lot of wimmin's laughs to this MIC venue on Friday November 17.
Another face from telly, Tony Connelly is RTE's European correspondent talking into our living rooms every night. 'Brexit & Ireland' is his panel shared with Fintan O'Toole and special guests, coming to Lime Tree on Monday November 20.
There are plenty more events booking for this 510-seater in Mary Immaculate College's grounds.  Follow through on www.limetreetheatre.ie for more information and for ticket sales. In September we look at UCH's calendar and that of Belltable.