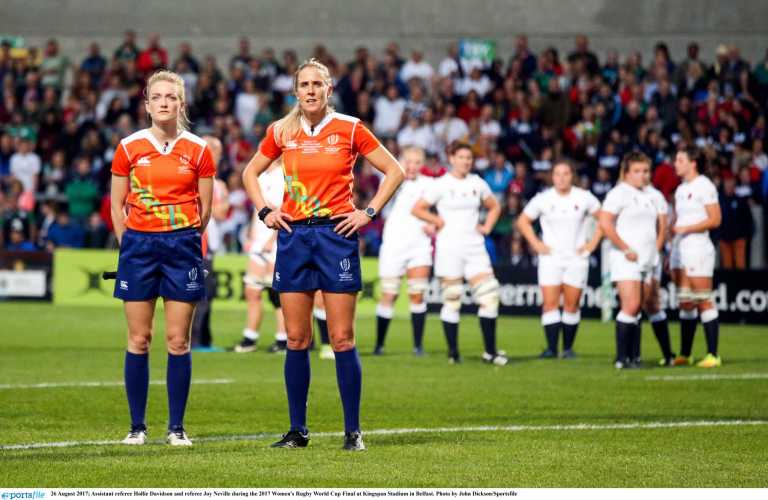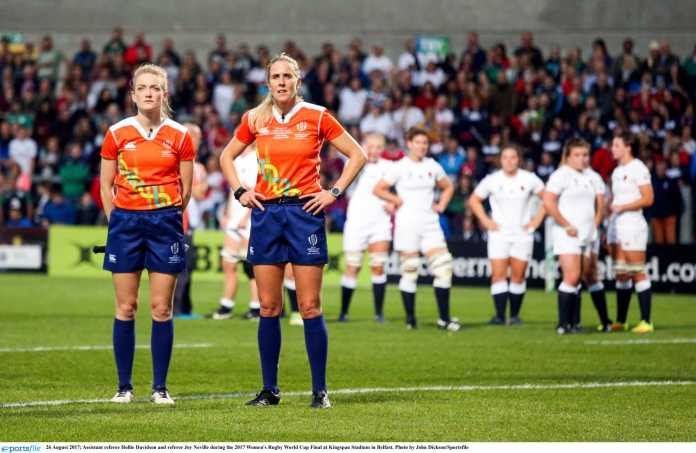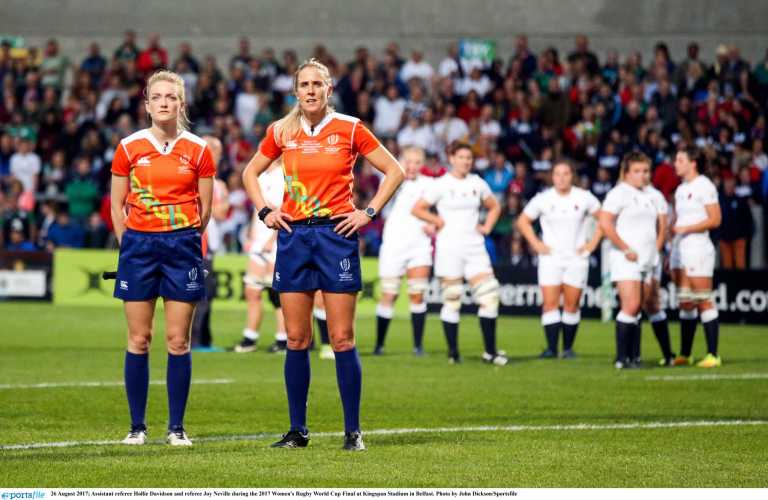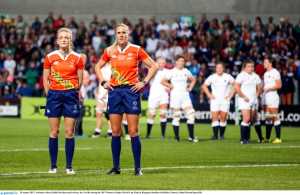 by Mal Keaveny
[email protected]
JOY NEVILLE of the North Circular Road in Limerick won many admirers for her impressive performance as referee at the Woman's World Cup Final involving New Zealand (41-32 winners) and England at Kingspan Stadium, Belfast.
A 70-times-capped former Ireland back-row, Joy was a 2013 Grand slam winner and played herself at the 2016 and '10 World Cups.
She became the first woman to referee an Ulster Bank League Division 1A game and has risen through the ranks as part of the officiating teams for the now Pro14 and European competitions. Last Autumn, Joy became the first female assistant referee of a European fixture when she ran the line at the Bath v Bristol match in the Challenge Cup.
Only daughter of Ger and Mary, she has four brothers, Gary, Ronnie, David and Paul. Joy is married to Simona Coppala.
In sharp contrast with Joy Neville, it was a downer of a World Cup campaign for Limerick's coach of the Ireland team Tom Tierney. After a dispiriting campaign, which ended with Ireland finishing a most disappointing eight, Tierney stood down from the role he held for the last three seasons.
"Obviosuly it hasn't ended the way we'd have liked, but I'm very proud of the girls who have come through in my time," Tierney said.
He is now fancied to become the coach of the Ireland U-19 men's team.
Visit the Limerick Post Sport section to read similar articles.