BARRY Moore celebrates 40 years on the road in 2017. He started singing professionally in 1977 after quitting college here in Limerick at NIHE (now University of Limerick) studying European Studies.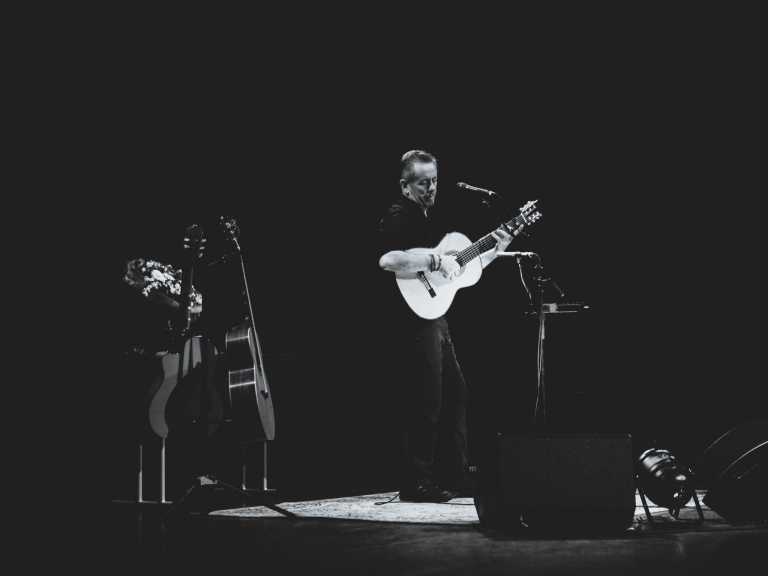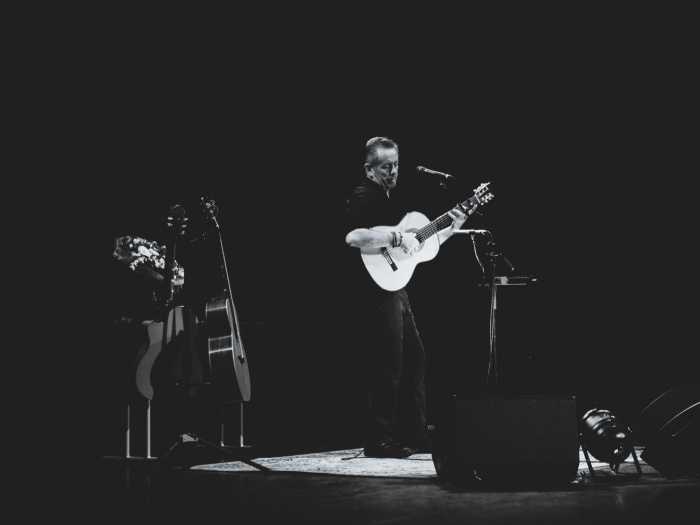 The debut album from the Kildare singer/songwriter was titled 'Treaty Stone' in honour of his year in Limerick renting a house Castleview Gardens just across from King John's Castle.
Last Friday Barry (or Luka Bloom since the mid 80s) put the finishing touches to his 22nd album 'Refuge', due for release in October. He hopes to have a few early pressings of the record for his show here at Belltable this Friday September 8.
One of Barry's earliest shows was at the Carnsore Anti Nuclear Festival, in Wexford in 1978. Barry describes the movement to stop Ireland building nuclear power stations as a rainbow coalition everything from bishops to Hari Krishna to atheists, from revolutionaries to conservatives.
"It didn't matter for a moment what your political persuasion was – just that – this shit is not happening!"
Today we take for granted that Ireland is nuclear free but with a strong protest movement the outcome could have been much different.
"The big thing that has happened in the Anti- Nuclear Movement is that we are still nuclear free. It makes us a much less militarised nation, a less secretive nation. A lot of public life in the UK is dominated in terms of secrecy and the fact it is such a hugely nuclear nation they have direct access to such terrifying weapons."
Forty years on, Barry still finds things that concern him in the world.
"In 2016 the world seemed to become a loud, brutal place. People hurting from war, homelessness, climate change. The rise of Marie Le Pen – Brexit and Donald Trump – refugees – and particularly for me, the incredible protest at Standing Rock at South Dakota and the gather of the Great American tribes."
The new original material on 'Refuge', this latest album, stems from this three/four month period when Luka felt a personal need to reflect for himself.
"Homeless people are seeking a home! Victims of war are a seeking refuge from another country!
"And while I might be writing stuff about the world. 'Refuge' is a very personal album for me."
"I've always sought refuge in songs since I was a kid."
Barry headed to West Cork to record the album. His rates Lettercollum Recording Studio as the best studio has ever worked in (comparing well in comparasion to studios in New York and Dublin).
The cover artwork is beautiful – it's a piece done in 1972 by artist Tim Goulding based in Allihies on the Beara peninsula.
"He painted it in 1972. It has been lying on a floor in some sort of peculiar canvas – when you look at it, it looks as though there are floorboards coming through because there are."
The album includes a Leonard Cohen cover version ('In My Secret Life') that stemmed from a session marking the passing of the legendary songwriter in Egan's Bar, Liscannor where Barry lives today.
Another inclusion is a version of Barry's song 'The City of Chicago', made famous by his big brother Christy on the 'Ride On' album from 1984. Barry has never liked the way he himself sang the song until now.
"I've never liked my version of that song… Christy learned it almost immediately after I wrote it and as he put such a f*cking stamp on it."  Laughs.
"Every song he chooses to learn, he just owns it. He recorded it before I ever got near it.
"Every time I've sung it I have felt like I'm doing a cover version of my own song.
"Finally here I found a very subtle shift in the way I play it and I found a way to bring it right back down and it really fits on this album."
The album format in its physical form is still relevant to Barry and he would only use Spotify and YouTube as a tool to promote the live gigs.
"I really enjoy gigs now. I appreciate the simple fact that I'm much closer to my last gig than I am to my first one. I love my job and I believe I'm getting better at it."
Anyone who has heard Luka Bloom on stage will know of the feel and sound of his voice and guitar playing (his six string orchestra).
Anyone trying to learn how he plays better know their alternative tunings and jazz chords. For Barry, the role of the musical troubadour has evolved and innovated but not necessarily for the best.
"When a guitarist goes on stage and bangs on a guitar, and he loops it, and then he hits a chord and he loops it, and then he utters a note into a microphone and that's looped."
"It bores the pants off me  –  I find it really tedious. I am not interested in somebody's process, I am interested in the song. So just give me the f*ckin song."
"On one hand it is innovative and fresh but on the other hand you are rigidly attached to that structure from the moment you create it. You are creating bars in which to imprison your song." laughs
Luka Bloom plays The Belltable this Friday September 8 as part of the Elemental Arts Festival.