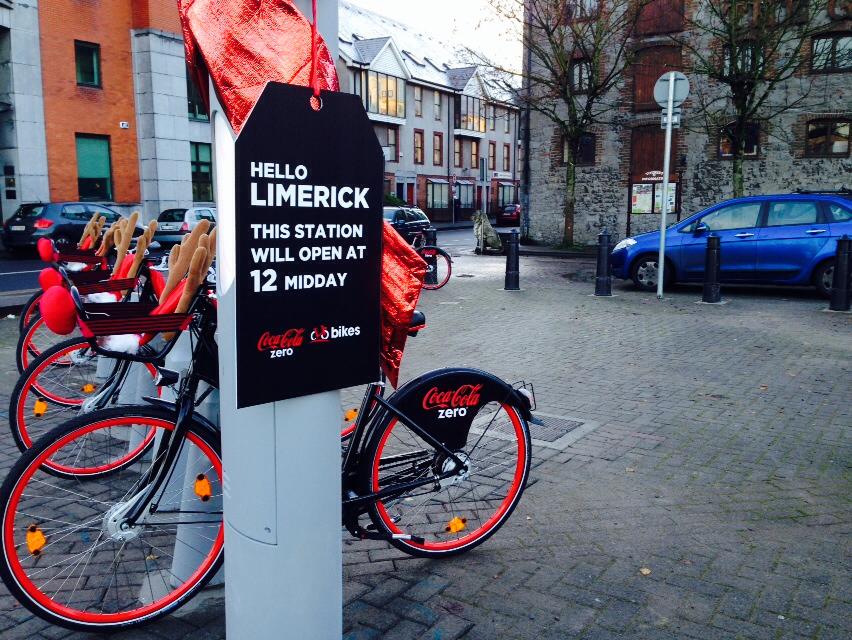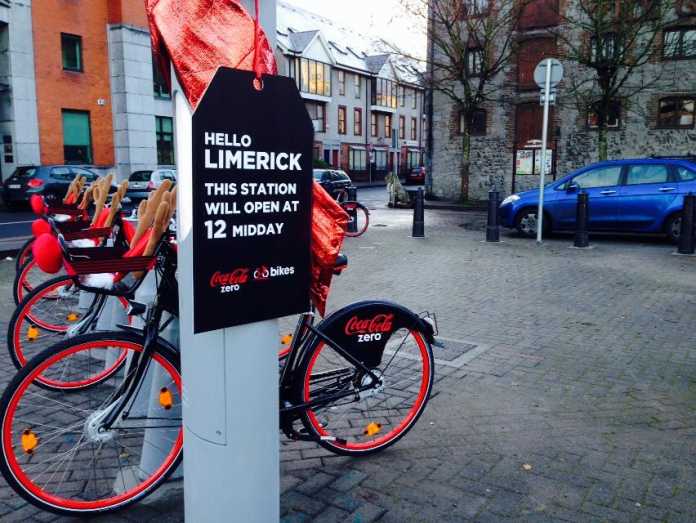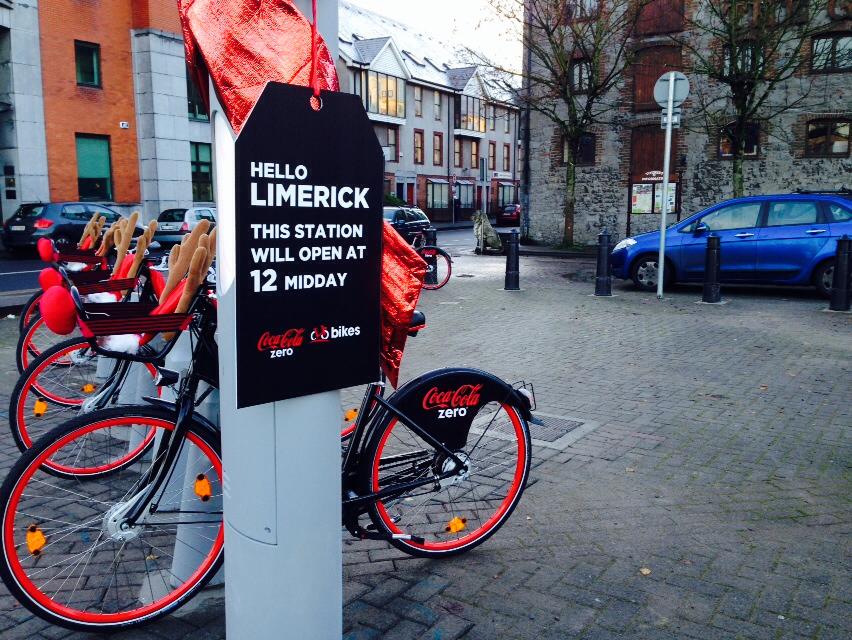 Coca-Cola Zero Sugar has announced that it is taking the Coca-Cola Zero Sugar Bikes on a college campus tour, visiting college campuses in Limerick, Galway and Cork. The first of the stops took place on Tuesday 5th of September in Mary Immaculate College in Limerick.
As part of the visit, Coca-Cola Zero Sugar hosted free spin classes from 11am – 3pm for the students of Mary Immaculate College in partnership with the National Transport Authority (NTA). Limerick native, Go Gym owner and fitness blogger, Leanne Moore was on hand to put students' Spin abilities to the test in a bike challenge.
All students and staff of Mary Immaculate College who took part in the Spin classes on Tuesday were given a code to avail of free membership of the Coca-Cola Zero Sugar Limerick Bike Scheme.
Petre Șandru, Country Manager, Coca-Cola Ireland said: "We are delighted to be bringing the Coca-Cola Zero Sugar Bikes to college campuses around Ireland. Having a great public bike scheme on your doorstep makes it so much easier to work cycling into your everyday routine and we want to spread this message to college students. With 23 stations and 215 bikes already located throughout Limerick City, the scheme has been a major benefit to tourists, commuters and leisure bike users alike. We are hoping to encourage more students in Mary Immaculate College to avail of the bike scheme with stops located right beside their college campus it's the ideal way for them to commute to college."
Anne Graham, CEO of the National Transport Authority said: "In recent years, we have seen a very positive trend, with more and more people cycling to college and to work, and I have no doubt that the bike share schemes like the one here in Limerick have played a significant role in making that happen. The scheme has been very successful and we want to build on this success by improving services and expanding the number of locations served. To that end, I am happy to announce that we will be commissioning a new bike station at Colbert Station before the end of the year and delivering stations at Limerick Institute of Technology and Thomond next year."
Leanne Moore, Fitness Blogger and Owner of Go Gym Limerick said: "I'm thrilled to be a part of the Coca-Cola Zero Sugar Regional Bikes campus tour. The bike scheme is already hugely successful in Limerick City and with a station so near the Mary Immaculate College campus, we're encouraging all existing students who haven't already, and freshers in particular, to get signed up for free today. It was great to go head to head with some students in the bike challenge today and test their pedal power!"
For more information on the Limerick Bike scheme, visit www.bikeshare.ie/limerick.html. The Coca-Cola Zero Sugar Bikes College Campus tours continues throughout September stopping in NUI Galway on 13th September, GMIT in Galway on 19th of September and UCC on 20th September.