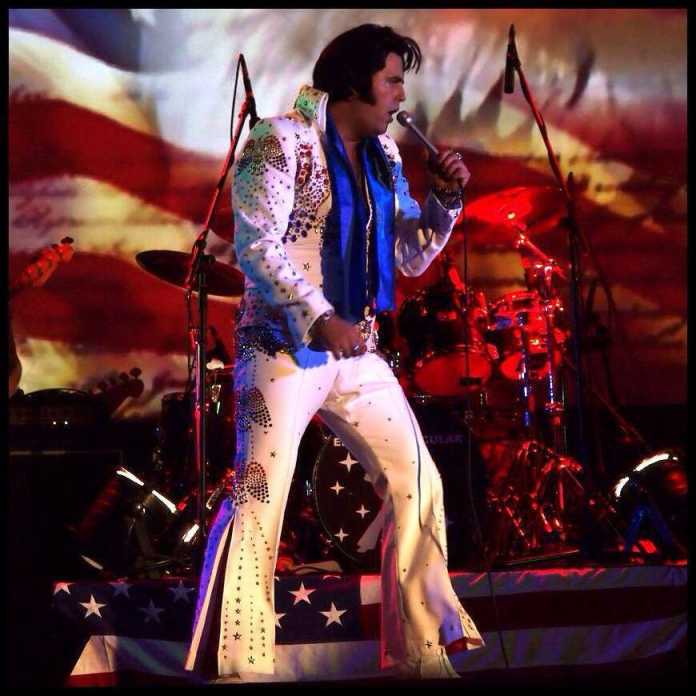 IT is the 40th anniversary of the passing of Elvis Aaron Presley. Fronted by 2012 European champion Ciaran Houlihan, the Elvis Spectacular features the TCB Band and girl group, 'The Sweet Sensations'.
Ciaran Houlihan, who has been with this show for nine years, spoke to Limerick Post.
There are many eras to the career of Elvis, from his earliest breakthrough singles through to his film career. Then there was the 1968 Comeback Special TV show and of course his time performing in Las Vegas.
This show covers the hits from all these eras and features a section on the '68 Comeback Special.
"It is a stripped back acoustic session – I play guitar and we do a rockabilly set."
"We have a laugh and a joke and play some of the old songs."
The second part of the show is the Las Vegas Spectacular with backing singers girl group The Sweet Sensations. Expect a screen in the background showing Elvis through the eras.
The Elvis Spectacular plays at University Concert Hall this Thursday September 14.