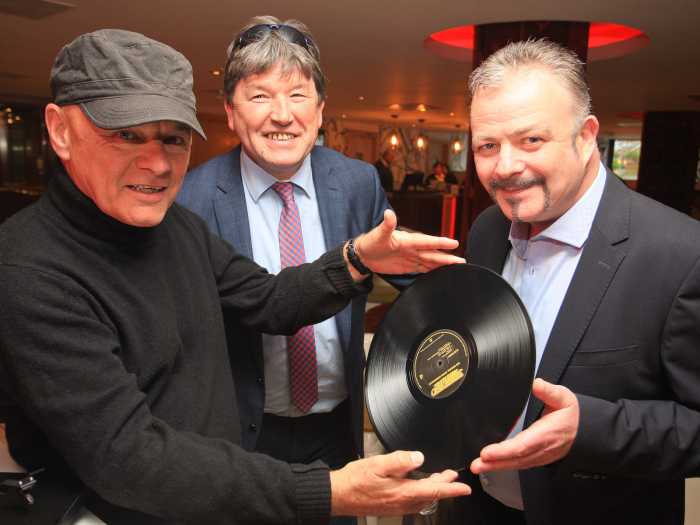 DJ MICKEY Mac and Boogie Wonderland are on a mission to create the definitive list of Limerick's favourite floorfillers. The songs and intros that brought the party onto the city's dance floors since the dawn of the disco era. Legendary Limerick DJ Michael McNamara has played since his early teens at the Limerick Beat Clubs, playing as warm up to the likes of Van Morrison with Them and moving on to being resident at Fernando's, George Hotel for most of the Seventies before becoming Ireland's Pete Tong on the RTE Radio 2 'Dance Show' in the 90s.
In the build up to Boogie Wonderland 2 at Dolan's this Friday September 15, DJ Mickey Mac gave Limerick Post an insight into his favourite floorfillers.
"I have played all genres of dance music including Northern Soul, Motown, SKA, Electronic, but my favourites were the amazing 12" singles of Seventies – Earth Wind and Fire, Jean Michel Jarre, Human League disco anthems. I also loved the atmosphere generated by Piano House Anthems in the nineties like Black Box,  Inner City, C&C and Music Factory."
Having the best floorfillers in your record box is important but knowing when to play them is crucial too, says the DJ legend.
"This is an art – and most DJ's make the mistake of burning their big floor fillers too early. It's so important to warm the crowd – and build them up slowly.
"My motto always was to reach the momentum 60 minutes from close so to give the clubbers 60 amazing minutes on the dance floor."
Limerick's Floorfillers 1973 -1998
Micky Mac lists out some of his favourite floor fillers with help from some other well known Limerick DJs from his Glory Years of DJing.
Crocodile Rock – Elton John –
(Floorfilling when Limerick Hurlers won the All Ireland 1973)
You to Me are Everything – Real Thing (Fernando's and Poldark's 1976)
Night Fever – Bee Gees
(White suits and serious dancing everywhere 1977-78)
Yes, Sir, I can Boogie – (First song Micky Mac played on 2FM May 1979)
Heart of Glass – Blondie –
I Will Survive – Gloria Gaynor
(Nicky Woulfe's dance around your handbag anthem 1977)
Electric Dreams – Phil Oakley and Georgio Moroder
(Electric Friday Nights in Limerick  15 years ago)
The Whole of the Moon – Waterboys (DJ Ed Mc Guire Teds 80s/90's)
Rhythm is a Dancer – Snap (One of the best dance records ever)
What Time is Love – The KLF – (Massive Tropics Anthem 1992)
Black Betty – Ram Jam (Floorfiller Tropics with Will Leahy in the DJ Box)
Nights in White Satin – Moody Blues
(Played every night as a soundtrack to falling in love)
Radio Gaga – Queen (2FM Limerick Beat on the Street 1994 at Tait's Clock)
All Night Long – Lionel Richie (Live 95FM's JP Dillon at Rubys)
Rock the Boat – Forrest – (every Limerick DJ's top tune)
Take my Breath Away– Berlin
(We all know Limerick couples who met dancing to Berlin)
One Night in Heaven – M People (Guaranteed floor filler after all the years)
Make me Smile – Steve Harley & Cockney Rebel (DJ Mike Corry -Fernandos)
Where Love Lives – Alison Limerick – (Micky Mac's top track – Morales Mix)
Heartbreaker – Dionne Warwick (popular in Fernandos)
Dancing With Tears In My Eyes – Ultravox (popular in Poldarks)